Red Bull have demanded an inquest into the stewards' decision to hand Lewis Hamilton a 10-second penalty following his collision with Max Verstappen, according to the Daily Mail.
Hamilton and Verstappen collided during lap one of the British Grand Prix, with Verstappen leaving Silverstone in an ambulance, with no serious harm done to him physically.
Though some would have argued Hamilton had a right to attempt taking the inside of the corner, with it merely being a racing incident, he was retrospectively handed a 10-second penalty.
Hamilton went on to shrug off the penalty and win the race, closing the gap on Verstappen at the top of the Drivers' Championship. It could prove to be a pivotal moment.
MORE: F1 teams threatened with penalties over mid-race steward visits following British GP drama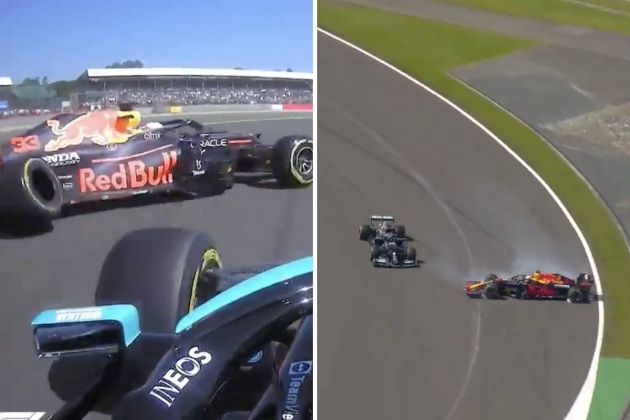 Which is why, as per the Daily Mail, Red Bull have requested an official review of the decision to penalise Hamilton in the manner in which the stewards did.
Red Bull's belief is that the penalty was TOO lenient and that Hamilton should have faced further punishment. In truth, the Mercedes driver has come out of it quite well.
It remains to be seen what they're hoping will be dug up in the inquest. Red Bull aren't going to be able to change the decision, so they ought to take it on the chin and move on.