Manchester United forward Marcus Rashford is reportedly set to return from injury ahead of time after undergoing shoulder surgery.
Rashford is a key figure in both the Man United and England squads, such has been the extent of his contributions for both in recent seasons.
The forward will be hoping to enjoy another superb season this time around, but has been forced to sit out the start after going under the knife.
Rashford struggled with a shoulder problem for much of last term, with surgery being required to repair the damage done.
While having Rashford unavailable was a considerable blow for title-chasing Man United, there is some good news to give on that front.
The Sun report that Man United are hopeful to have Rashford back in action by the end of next month, which would be an unexpected speedy recovery.
The report notes that Rashford's revised potential return date is in fact weeks before he was initially thought to be back available.
MORE: PSG host what must be the most unfair six-a-side game in football training history
BenchWarmers' view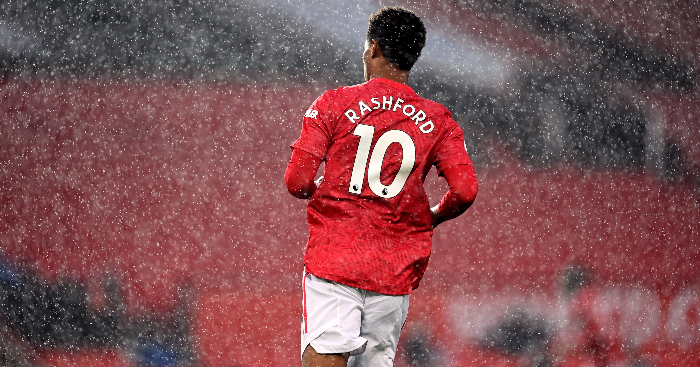 Man United laid down a marker with their 5-1 demolition of Leeds United in their opening Premier League fixture.
Ole Gunnar Solskjaer not only wants to win the league, but he clearly wants to do it in style.
If Paul Pogba and Bruno Fernandes are able to perform as they did on Saturday on a consistent basis, Man United's attacking players are going to feast.
Rashford netted 21 goals in all competitions last term, narrowly falling short of his 22 goal haul the season prior.
Upon returning from his shoulder injury, the 23-year-old will be looking to build on those numbers, and by the sound of things, he won't have to wait too long to start.