Paris Saint-Germain held the most unfair six-a-side game in football history during training on Tuesday afternoon.
PSG training must be box office entertainment now, if it wasn't already, if the French giants having had one of the most memorable transfer windows in recent memory.
Achraf Hakimi, Gini Wijnaldum, Sergio Ramos, Gianluigi Donnarumma and Lionel Messi have all been acquired, four of them on free transfers, to vastly strengthen PSG's Champions League bid.
Neutral fans will be itching to see PSG in action in this season's Champions League, in no small part to see Messi lineup alongside superstar attackers Neymar and Kylian Mbappe.
The trio will already be building chemistry, having been put together for the end-of-session six-a-side match at the PSG training ground on Tuesday.
📸 Today's winners in training 🏆

❤️💙 #ICICESTPARIS pic.twitter.com/jeCx3fuE5P

— Paris Saint-Germain (@PSG_English) August 17, 2021
MORE: John Terry tries to intervene on Instagram as Chelsea star is linked with transfer to Blues' arch rivals Tottenham
BenchWarmers' view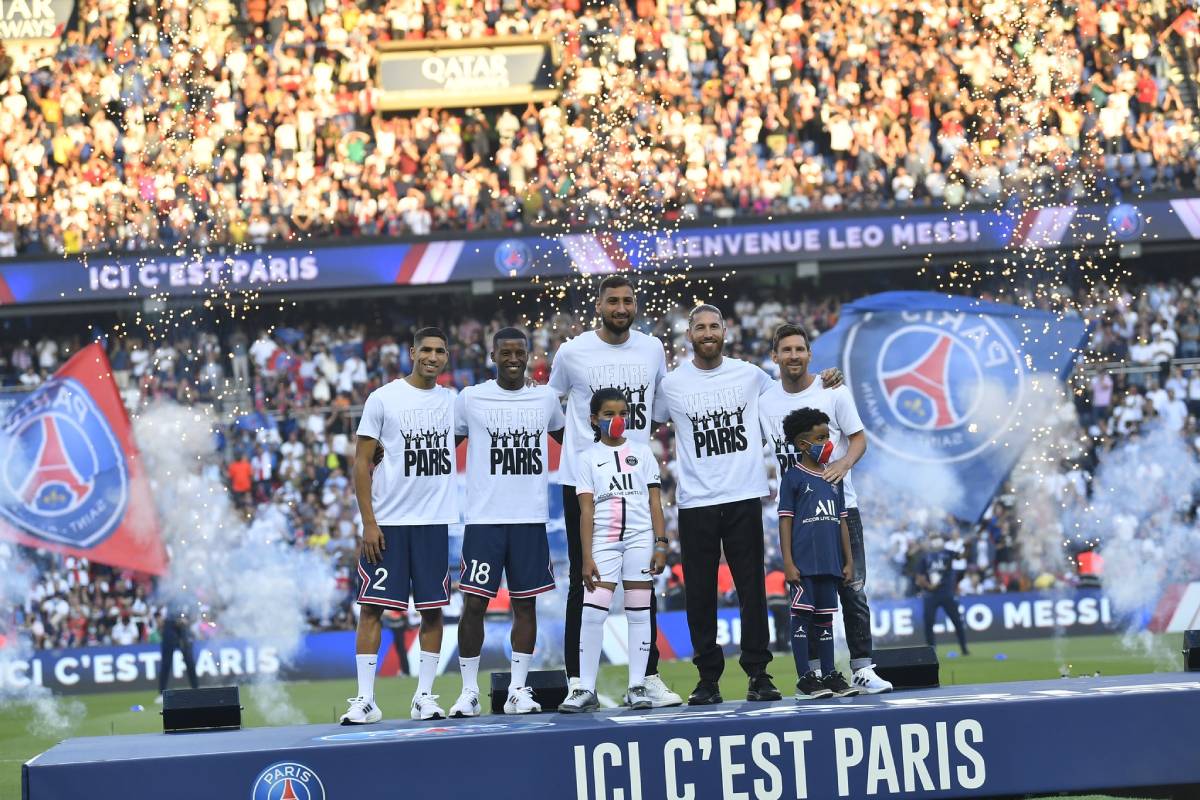 We don't know what the other team looked like, but you could cherry pick the next six best players in the PSG squad and they wouldn't come close to competing with these six.
Messi, Neymar and Mbappe have all been teamed together, whoever made that decision ought to be fired on the spot.
As if that wasn't enough attacking talent, Angel Di Maria and Julian Draxler are in there for good measure, with first-choice goalkeeper Keylor Navas in the net.
It really is the definition of men against boys…