The Times report that the 'big six' clubs in the Premier League have agreed to pay a combined £20M fine for their attempts to join the European Super League.
It was the story which dominated football back in April of this year, with 12 of Europe's biggest club sides, including all of the traditional 'big six' in the Premier League, attempting to form a breakaway tournament, from which they could never be relegated.
The proposals threatened to slam the door on the rest of the football world, ensuring that the game would never be meritocratic again. The sly cash-grab fell apart before the eyes of the world, with football fans across the country making their feelings known.
READ MORE: How Scottish fans' hopes of watching Euro 2020 opener rest upon a chocolate bar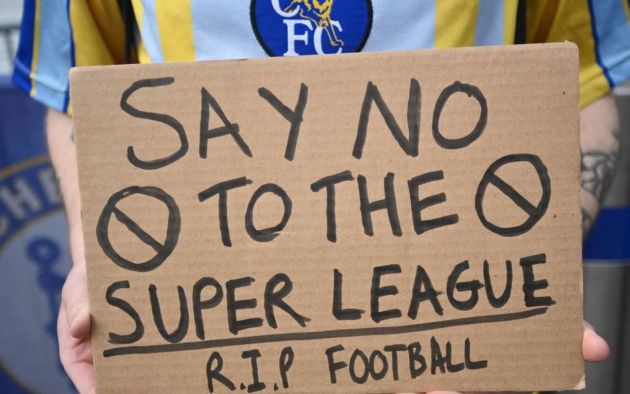 While all six of the Premier League teams involved [Man City, Man United, Liverpool, Chelsea, Arsenal, Tottenham] abandoned the proposals soon after their participation was announced, punishment was still necessary, as well as an assurance this could never happen again.
Both of those have now been delivered, as is reported by The Times. The 'big six' will pay a combined £20M fine for their crimes, all of which will be reinvested into grassroots football and community schemes.
In addition, any club who attempts to involve themselves in similar breakaway plans will face a £25M individual fine, as well as a 30-point Premier League point deduction, as is mentioned in the report by The Times.
Ultimately, only time will tell if that's enough to prevent these kind of plans ever manifesting themselves again.
Which Gunners star has claimed he could 'kiss Arsenal goodbye' in a bombshell interview? Find out here.