Portsmouth have SACKED three youth players who were caught out making racist remarks about Marcus Rashford, Jadon Sancho and Bukayo Saka, reports the Daily Star.
In wake of the Euro 2020 final, which ended in heartbreak for England, with Rashford, Sancho and Saka having all missed their penalties in the shootout, screenshots did the rounds on social media which allegedly came from a Portsmouth youth Snapchat group.
MORE: (Photos) Crystal Palace's announcement of £15m Denmark international was truly terrible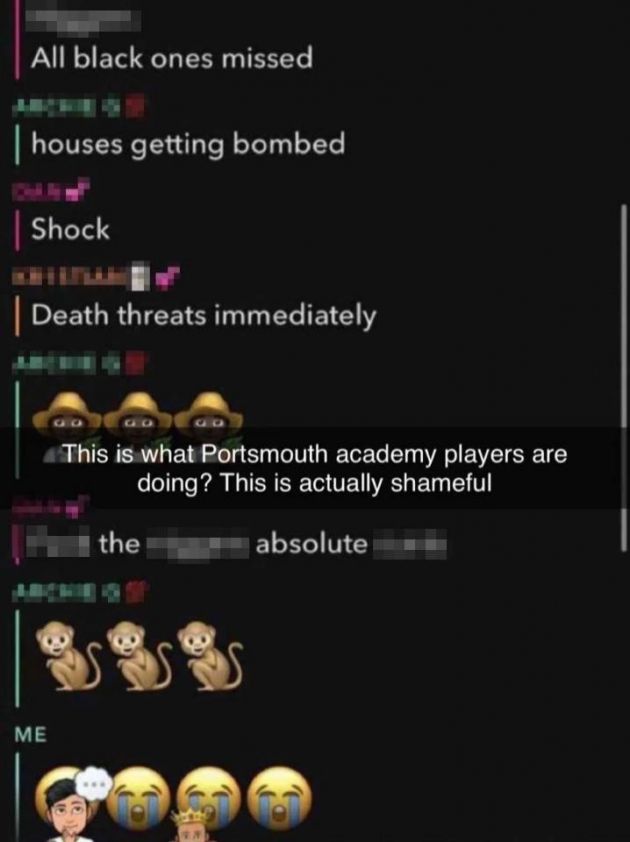 Screenshot via The Sun
As is reported by the Daily Star, following an investigation into the matter, justice has been served. Portsmouth have confirmed that all three players accused of sending the messages have been released by the club, with the League One side washing their hands with the lot of them.
The players involved couldn't plausibly continue their careers at Fratton Park, having been caught out sending such contemptible racist abuse towards three England internationals. There's no room for this behaviour in football or society as a whole.
You imagine they will find it difficult to find opportunities elsewhere in wake of this, but really the most effective way to tackle racism is through education – and these boys are in DIRE need of education, as much as punishment.
Click here for more of the latest football news