Married heavyweight champion of the world Tyson Fury has been pictured by The Sun being oiled up by bikini wearing fans in Vegas.
Fury flew to the USA to train, alongside his brother Tommy, with close friend Billy Joe Saunders having fought Saul 'Canelo' Alvarez in Texas.
The stop off in Miami was evidently not strictly business, with Tyson being pictured soaking up the sun, and female attention, poolside with his brother.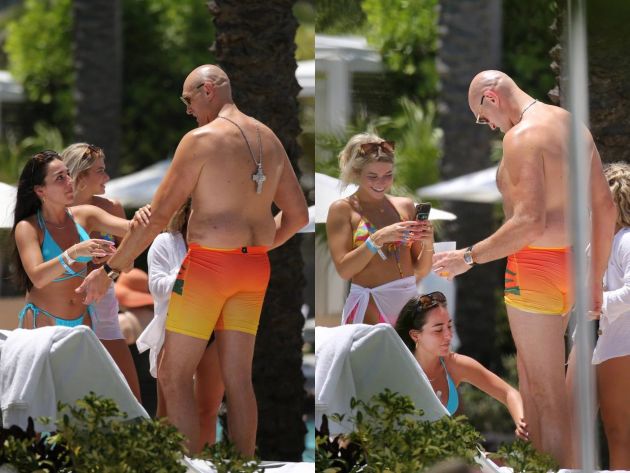 As The Sun report, Fury's pregnant wife, Paris, was left at home to look after four of their children, with Tyson clearly living his best life in her absence.
MORE: Eddie Hearn provides potential summer date for Anthony Joshua vs Tyson Fury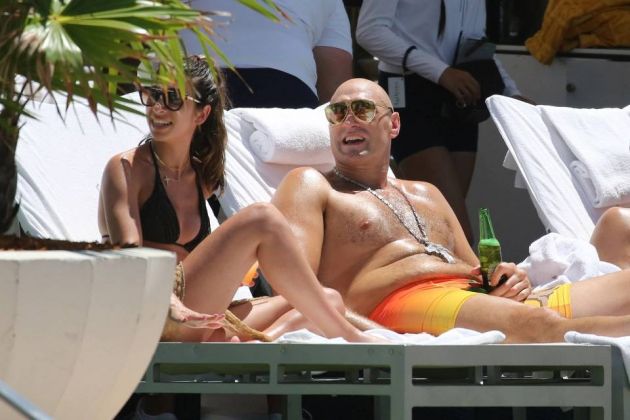 While Tyson is well within his rights to mix with female fans just as much as he is male fans, it's hard to imagine his wife being happy to see other girls oiling him up.
Nevertheless, he is the heavyweight champion of the world, and with that comes a great deal of attention.
He's only human, after all…
Click here for all the latest Boxing and MMA news