According to recent images that have surfaced online, Chelsea fans have seemingly defaced and vandalised Britain's statue of former Prime Minister Winston Churchill.
The Blues were last in action on Saturday when they beat domestic rivals Manchester City to the illustrious Champions League trophy.
Although the tie was played in Portugal, having eventually gone on to win the Champions League final 1-0, Chelsea fans naturally took to the streets in the English capital to celebrate.
However, despite the celebrations, events appear to have taken a sinister turn after images of Churchill's statue looking defaced have emerged.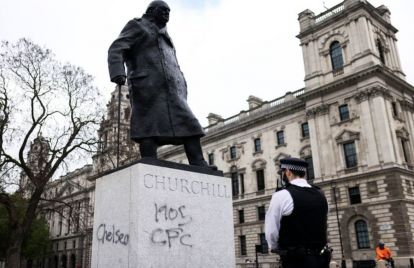 Image courtesy of Reuters