Phil Foden has revealed that the England squad will follow his example and dye their hair bleach blonde if the Three Lions win Euro 2020 this summer, report talkSPORT.
Foden made the headlines ahead of the tournament after it emerged that he had dyed his hair blonde.
The Manchester City starlet decided to imitate Paul Gascoigne's famous bleach blonde hairdo at Euro '96, perhaps through hope that he'd be able to replicate the England legend's performances.
Thus far, he hasn't been, but there's a long way to go in the competition, with the Three Lions squad still having hope of going all the way and winning Euro 2020.
READ MORE: Gareth Southgate delivers early England team news ahead of Czech Republic clash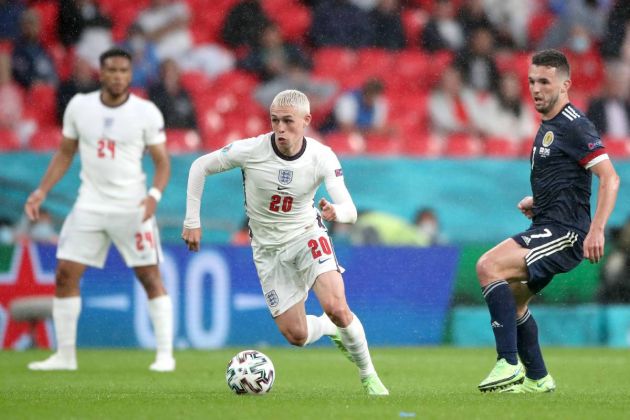 If England were to be triumphant, not only would it be a momentous occasion for the whole country, but it could also have adverse consequences for the squad.
Speaking to talkSPORT, Foden revealed that, should football come home, the squad will all be following in his footsteps and dying their hair bleach blonde:
"You know what I said; if we win it, I told the team they had to get the same haircut as me!"
"They all agreed so hopefully, if we win it, you will see everyone with the same haircut."
That'd make for an interesting start to the new Premier League season…
Germany legend Didi Hamann claims Cristiano Ronaldo has been left looking like a 'fool' – click here to find out why