The Lyon supporter who threw a bottle at Dimitri Payet's head was slapped by a fellow fan as punishment for his actions.
Lyon vs Marseille was initially suspended and later abandoned after Payet was struck by a water bottle while lining up to take a corner.
It was the third Marseille away game out of seven this campaign that has seen fan trouble directly affect the action on the field of play.
While there is clearly a deeply-rooted problem in French football at current, ultimately, it was just one man responsible for Sunday night's abandonment.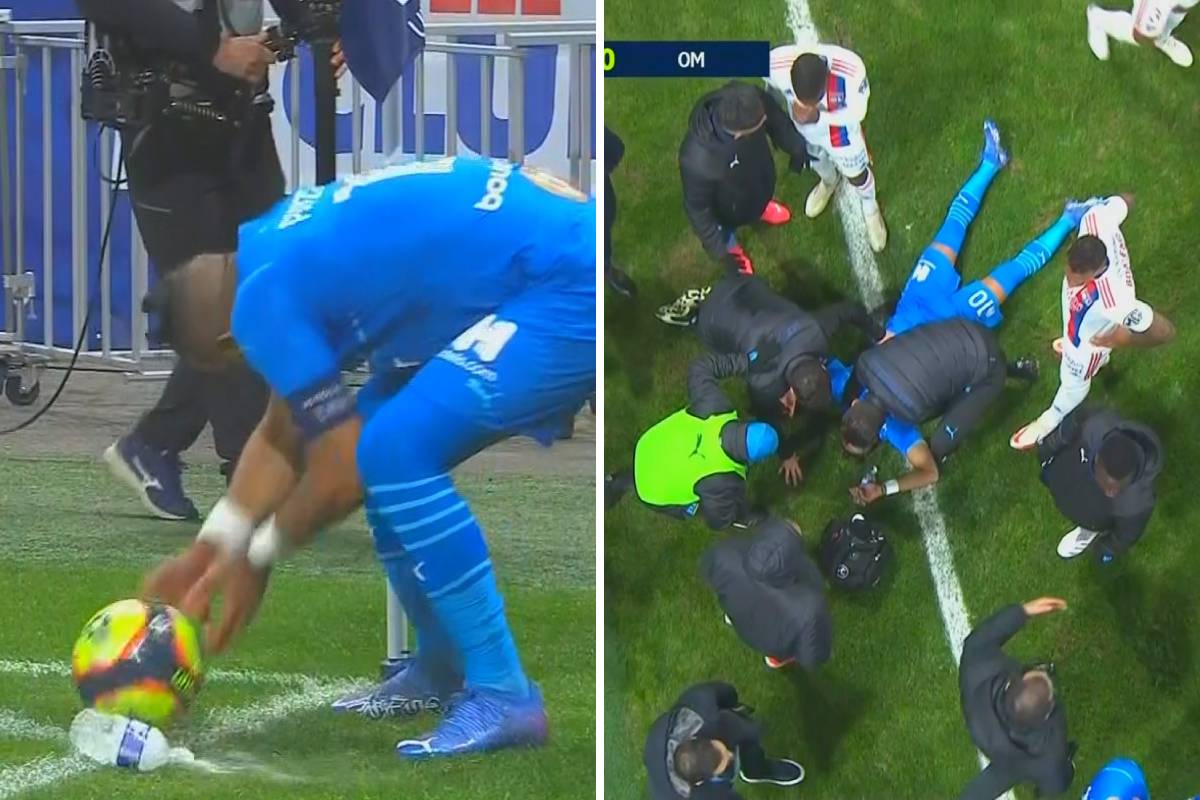 MORE: (Video) Dimitri Payet struck by projectile thrown from crowd resulting in Lyon vs Marseille suspension
You hope that the French authorities will be successful in identifying him and banning him for life from football stadiums, but if not, he's already been given punishment of some kind.
The TV cameras caught another fan walking over to him and giving him a stern telling off before slapping him across the face.
Ordinarily, we wouldn't condone this kind of behaviour at a football stadium, but in this case, it was completely justified…
A Lyon fan who threw a bottle got a slap in the face from another Lyon fan pic.twitter.com/vUg0CnWyRU

— HooligansTV (@HooligansTV_eu) November 21, 2021
Pictures courtesy of Prime Video