YouTuber Logan Paul has been warned that Mike Tyson would KILL him, were the pair to meet in the ring.
There has been increasing speculation that Tyson and Paul will pencil in an exhibition bout for 2022.
Tyson made his return to boxing with an exhibition bout against Roy Jones Jr. at the tail end of 2020, with Paul having fought Floyd Mayweather back in June.
The pair have, for whatever reason, been seen as the perfect match for a future bout, but former heavyweight champion Tim Witherspoon has warned Logan against taking the fight.
He's quoted by The Sun warning the social media sensation that Tyson would kill him:
"You know what, there is nobody who is in the top ten current ranking that these brothers are fighting, those brothers know what they're doing they're trying to get top guys on TV who are no longer in their peak or non boxers."
"But majority of the people know that they're not going to win against a top ten ranked real boxer. Mike Tyson will kill him."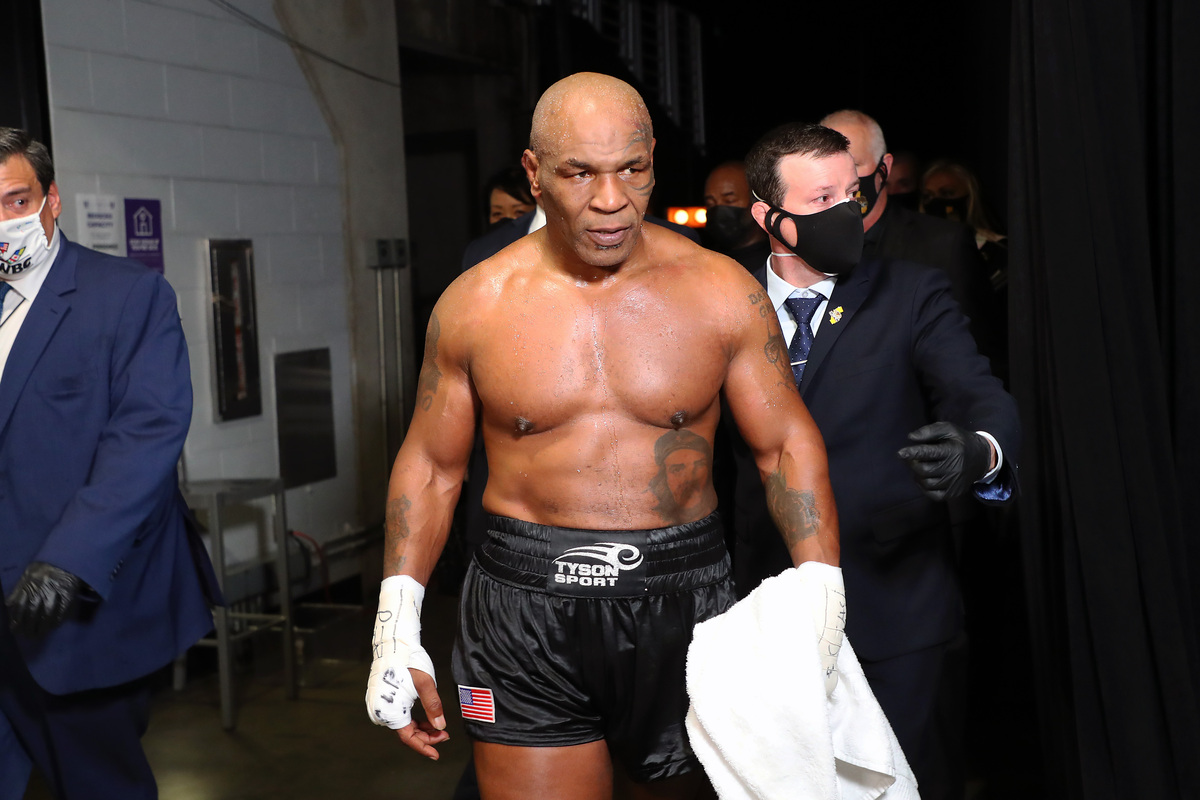 MORE: Why fight rules could give Jake Paul advantage over Tommy Fury
"He's not going to be able to do anything to Mike. Mike's going to kill him. Mike might not even hurt him; Mike might get in there and play with him."
Regardless of Tyson's age, if Paul were to step into the ring with him, he'd be putting his health at grave risk.
A major floor in Paul's boxing ability is the continual lowering of his hands to his hips after throwing shots. A fighter as seasoned as Mike Tyson would take full advantage.
Tyson has looked ELECTRIC in leaked training videos on the pads. If he has maintained even a percentage of the speed and power of his prime, Paul would be in BIG trouble.