Jake Paul launched a furious rant about Hasim Rahman Jr and Tommy Fury after his fight was cancelled a week out.
Paul and his promotion 'MVP' announced on Saturday night that they have been forced to cancel their August 6th fight card, due to be held at MSG.
So he claims, Hasim Rahman Jr was not going to make weight and as a result demanded Paul fights at 215lbs. Naturally, Paul told him to do one.
Considering Rahman Jr is the second fighter to pull out of the bout since MSG was booked, it's no surprise that Paul has been left furious.
He, quoted by the Mirror, launched a furious assault on both Rahman Jr and Tommy Fury, blaming them for costing him and his team millions.
"All jokes aside I can't believe how much of a b**** Hasim is and how stupid he is for ruining the biggest opportunity and the biggest payday that he will ever get in his life."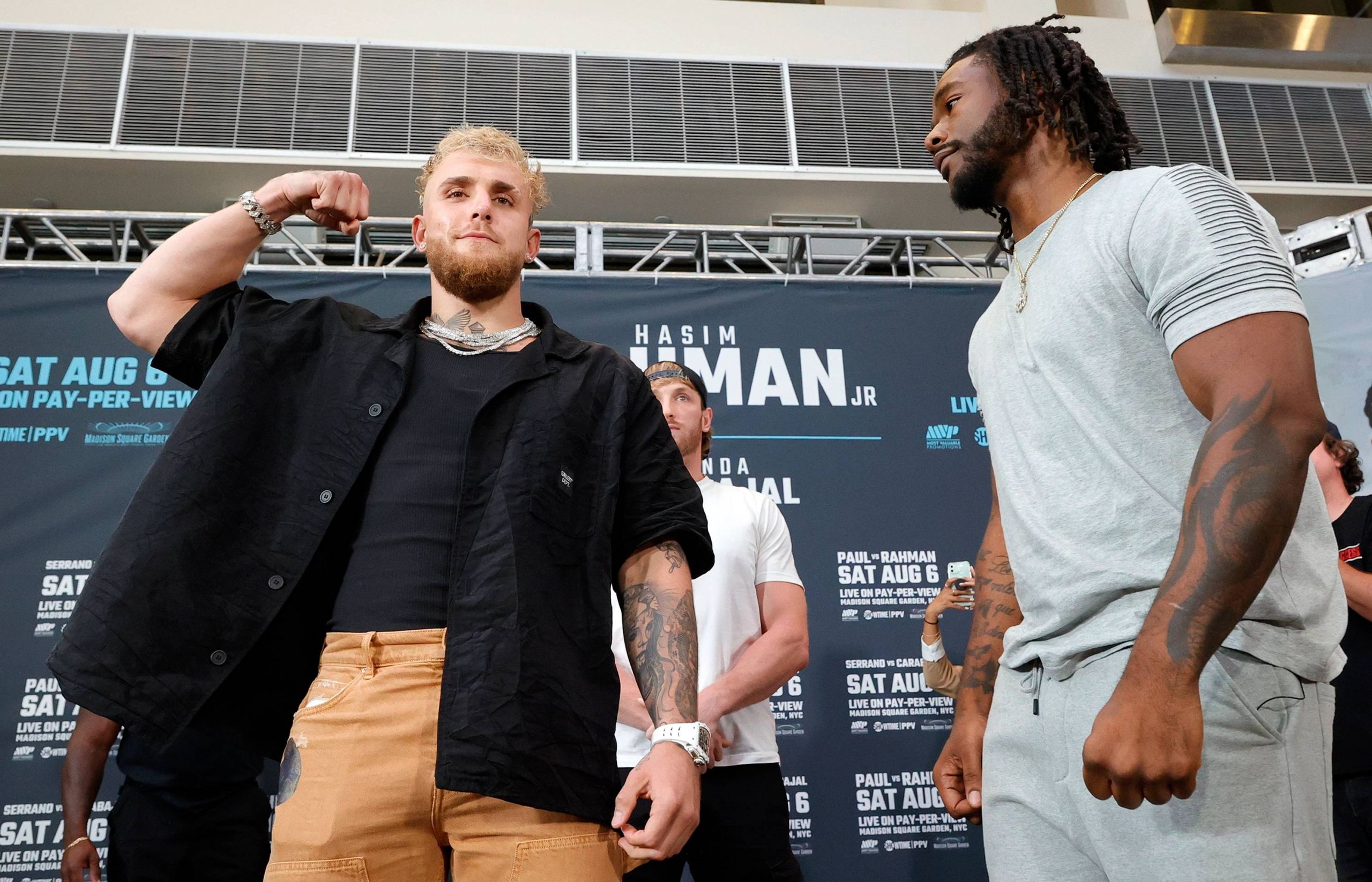 "For anyone who is thinking about getting Hasim to fight on any of your cards, do yourself a big favour and don't."
"Him and his team are the most unprofessional people any of us have ever worked with. A nightmare. Between him and Tommy they have cost me and my partners millions and millions of dollars."
You can understand Paul's frustrations. It's not just his fight that has been cancelled, but the whole card, including Amanda Serrano vs Brenda Carabajal.
He ought to be really careful who he's relying on in future. He's evidently not great at choosing reliable fighters to battle in the ring.