Jake Paul and Conor McGregor exchanged words on Twitter following Katie Taylor vs Amanda Serrano.
Paul and McGregor have had a long-standing beef, with the YouTuber desperate to convince the Irishman to step into the boxing ring and fight him. McGregor has thus far shown no interest in accepting that proposition.
With McGregor certain to have his eyes on the TV screen as compatriot Taylor fought in what was arguably the biggest women's boxing bout ever, you could have predicted that he'd have something to say about Paul.
Get the funniest stories in sport in 3 minutes with The Upshot, a weekly newsletter spilling gossip, drama and controversy from the world of sport.
It's free, sign up here.
Paul was promoting the fight, in Serrano's corner, alongside Matchroom chief Eddie Hearn. McGregor made a comment on Twitter comparing him to dead paedophile Jimmy Saville – and Paul couldn't resist but bite back.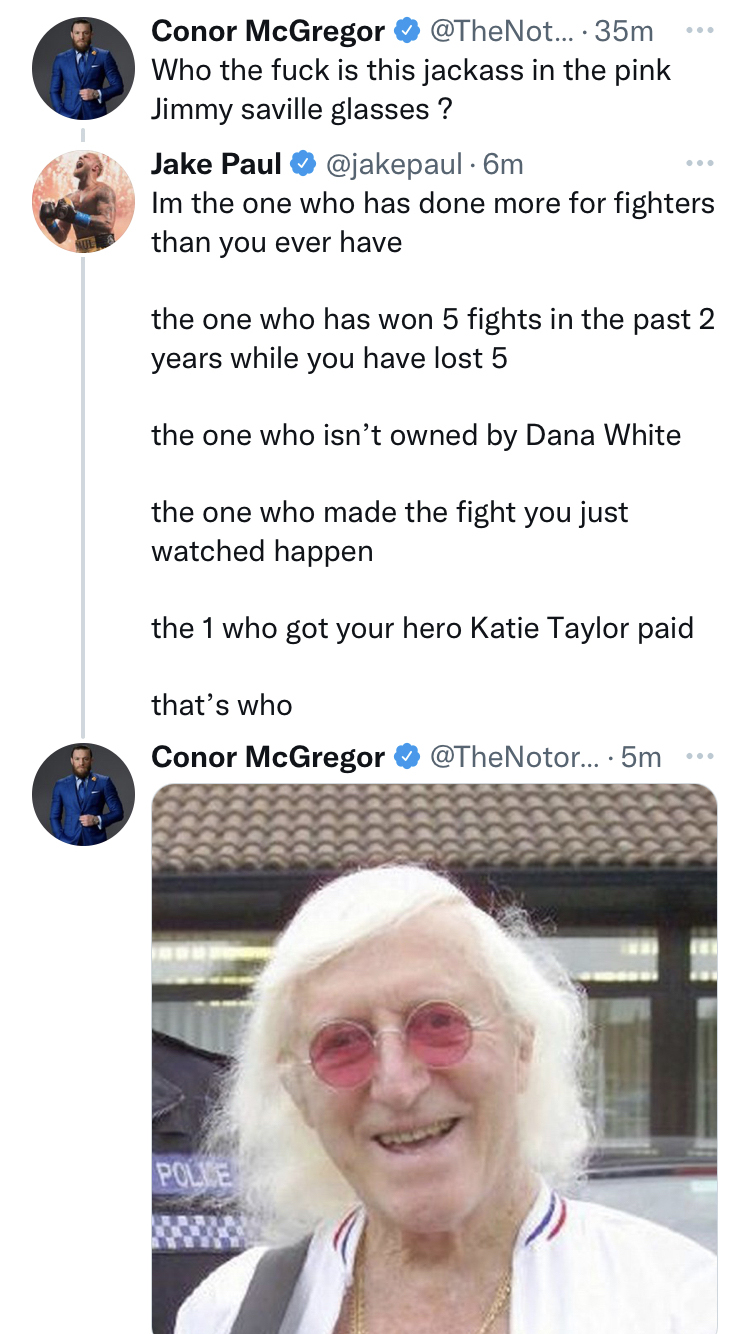 We'd be pretty surprised if this fight never came to fruition. It'll soon be the biggest payday that McGregor can hope for. All Paul needs to do is keep the circus rolling on long enough to accommodate McGregor.