Jake Paul has revealed that he offered Floyd Mayweather a professional fight, but the veteran simply wasn't interested.
Mayweather, 50-0, is considered among the best pound-for-pound fighters in the history of the sport. It's safe to say that he has absolutely nothing to prove, especially at 44-years-old.
Still, the former world champion took an exhibition bout with YouTuber Logan Paul, a man considerably bigger than him. Though, no official winner was declared.
Mayweather was seemingly offered a second bite at the financial riches the Paul brothers pull him, having been proposed a professional, official bout with Logan's brother Jake.
Jake told talkSPORT that he put the offer on the table to Mayweather, but he wasn't interested: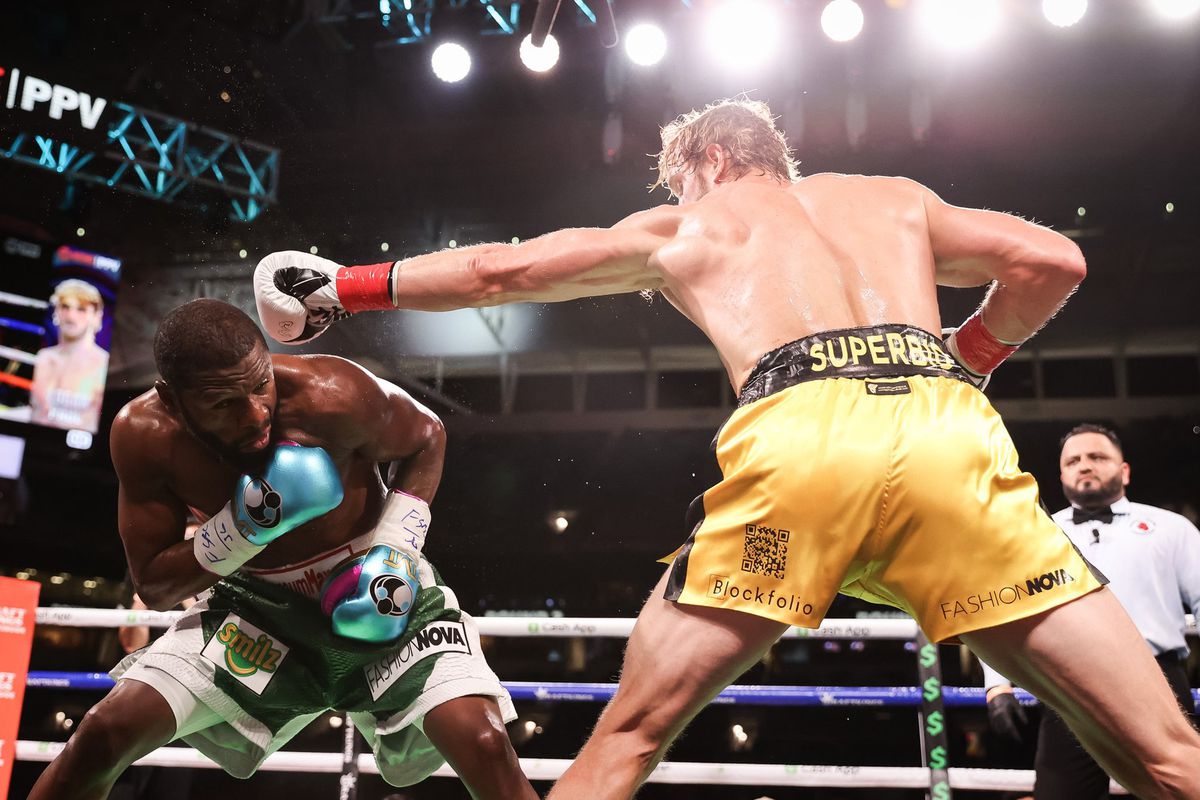 MORE: Jake Paul backed to beat Conor McGregor in a boxing match
"I don't do exhibitions. I told Floyd, I actually messaged him and I said 'Yo, if you want to do a real pro fight at a weight class, then let's do it.'"
"But I think he's going to retire and that's probably what's best for him because my brother is a great fighter, but I'm just built different."
"I would have take Floyd out and that wouldn't be good for him."
Mayweather has done his bit. He's proven himself to be one of the finest fighters ever. He need not step into the ring with a social media star and run the risk of having his legacy tarnished.
No amount of money would be worth getting beaten by Jake chuffing Paul…