Jake Paul's girlfriend Julia Rose has taken aim at Tommy Fury over his "horses***" reason for pulling out of the pair's proposed fight.
Paul and Fury were due to meet in the ring on December 18th in Florida, a fight that had been eagerly anticipated by the fight community – more through intrigue than the expectation of quality.
However, Tyson Fury's half-brother pulled out of the fight with just 12 days to go, claiming to have suffered a broken rib while sparring with a bacterial infection.
While Fury attempted to provide medical evidence for his pullout excuse, Team Paul haven't received it very well. There doesn't appear to be much prospect of the pair fighting in the future.
MORE: PROOF provided over alleged 'no-knockout' clauses in Jake Paul contracts
Julia Rose, the girlfriend of Jake Paul, has been the latest person to call Fury out. She posted a video on her Instagram story of her riding a horse and said:
"Wanna know what else smells like horse s***?"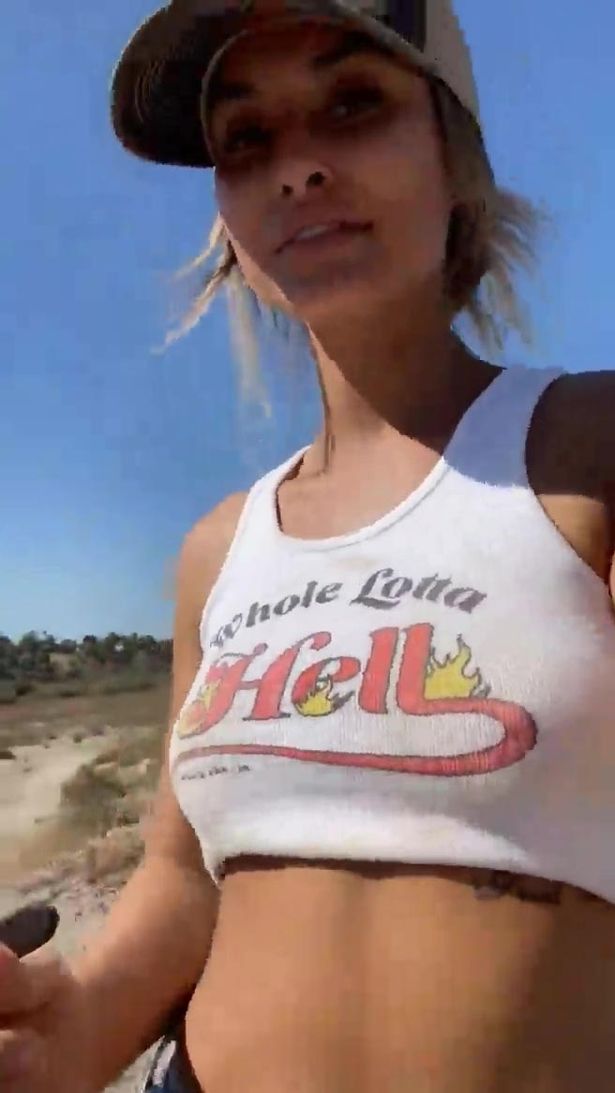 "@tommyfury "medical excuse" Oh well at least Tittie Woodley can finally get knocked out" (via Daily Star)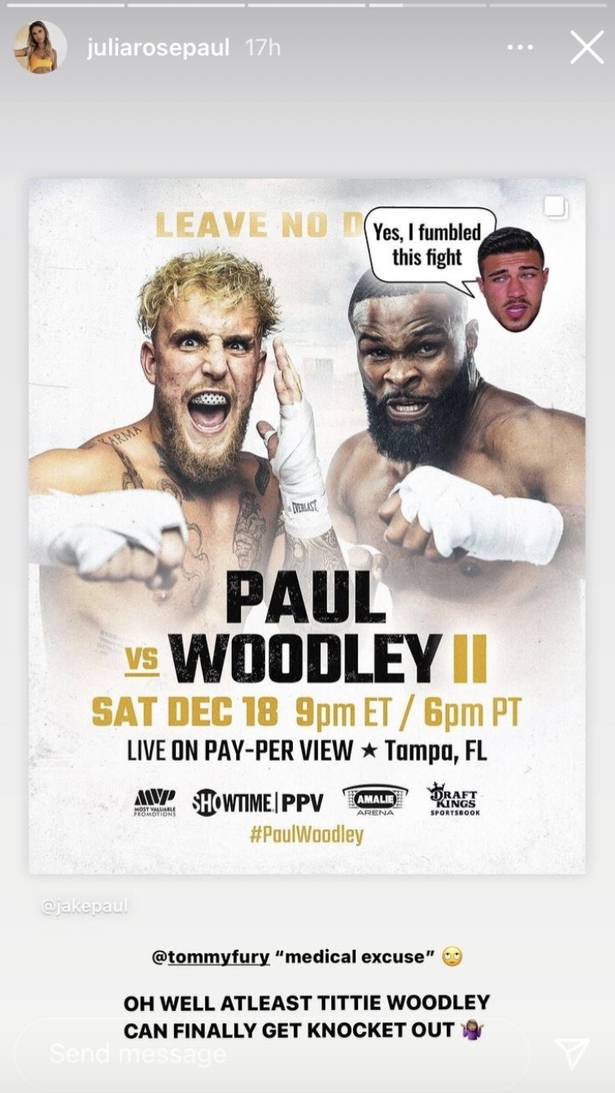 Nobody on Paul's side of the bout appears to have the remotest sympathy for Fury, who has missed out on the biggest payday of his life through injury, or so he claims.
Nevertheless, Paul will be focusing his attention on beating former UFC champion Tyron Woodley for a second time. Whether Fury will get a second opportunity to fight him remains to be seen.