Patrice Evra was just one of the many people who enjoyed watching Luis Suarez cry after Uruguay were eliminated from the World Cup.
The Suarez and Evra rivalry dates back to 2011 when the striker was accused of racially abusing the French man. Suarez received an eight-match ban and fine from the FA but the matter didn't end there. The two had some fiery face-to-face meetings on the pitch and Suarez even refused to shake hands with Evra.
Over a decade later, it seems that Evra still resents Suarez.
After Uruguay were dumped out of the tournament earlier today, pictures of Suarez crying flooded the internet. It was to nobody's surprise that one of these images received a like from Evra's official Instagram page.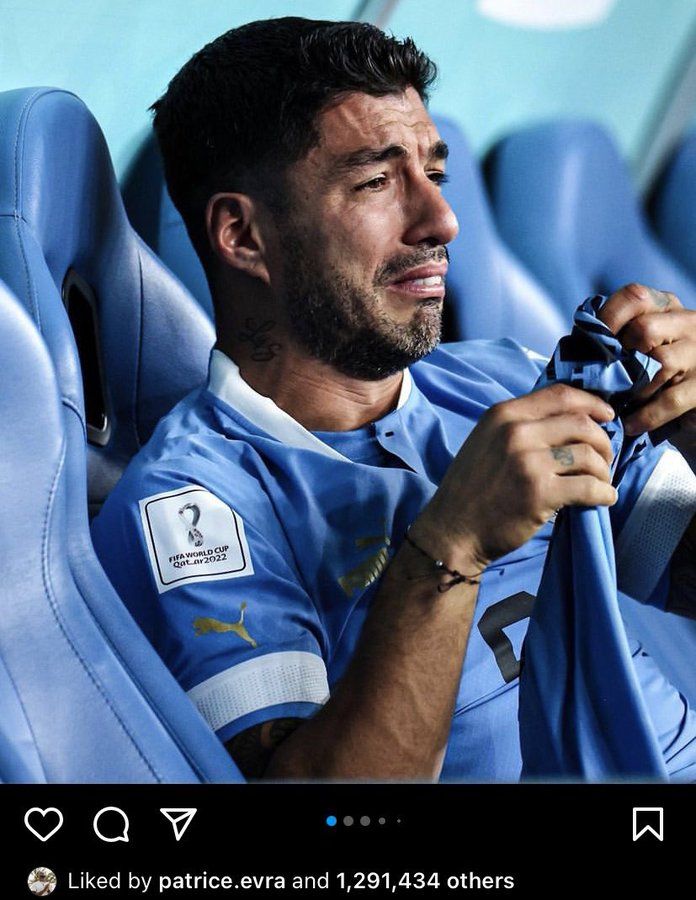 This is more than likely Suarez's last ever World Cup and probably one of Uruguay's worst.