Manny Pacquiao has renewed his rivalry with Floyd Mayweather by insisting that Errol Spence Jr is a better fighter than one of the pound-for-pound GOATs.
Mayweather is widely considered one of the best boxers of all-time, boasting a quite remarkable 50-0 record, which includes a win over Pacquiao back in 2015.
Pacquiao, who is now 42-years-old and hasn't fought for two years, will be making his return to the ring against unified WBC and IBF welterweight champion Spence Jr in August of this year.
MORE: Amir Khan reveals belief that Logan Paul exhbition 'looked bad' for Floyd Mayweather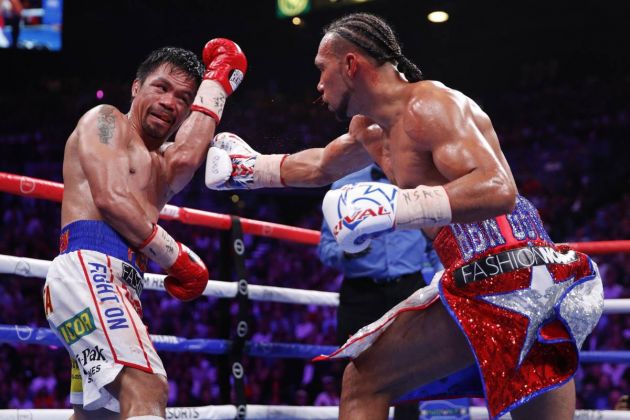 As reported by Sky Sports, Spence Jr revealed that he's often given words of advice by Mayweather.
"Definitely, he's [Mayweather] a guy that reaches out sometimes and talks to me and things like that."
"He tries to mentor me sometimes, so he'll definitely reach out. If he says he'll reach out, he probably will."
But, Pacquiao isn't so convinced that he needs them. As quoted by Sky Sports, Pacquiao has insisted that the American is in fact a BETTER fighter than compatriot Mayweather.
"You know actually Errol don't need to have advice from Mayweather, because I believe that Errol is better than Mayweather."
"I think he will teach Mayweather how to fight toe to toe."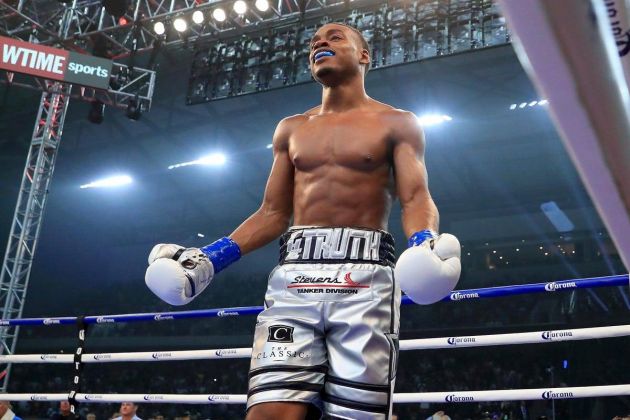 This is likely all mind games from Pacquiao to sweet talk Spence Jr while also taking a dig at Mayweather – you wouldn't imagine either fighter to take much notice of it.
Spence Jr is without doubt one of the best in the sport, and can affirm that with a win over Pacquiao next month. He wouldn't lay a glove on a prime Mayweather, though.
Click here for more of the latest Boxing & MMA news