Otto Wallin's promoter, Dmitriy Salita, has suggested that the fighter would be willing to face off against Dillian Whyte on US soil, report Sky Sports.
Whyte increased his standing in the heavyweight division on Saturday with a devastating knockout win over Alexander Povetkin, with the Brixton fighter now in pole position for a title shot, once AJ vs Fury is out of the way.
In the meantime, Whyte appears keen to stay active, and as Dmitriy Salita told Sky Sports, a fight with Otto Wallin in the US could be on the cards, if his camp is keen on getting a deal done:
"That could be an interesting encounter. Otto is staying active and moving towards a world heavyweight title. If Dillian Whyte is in the way we will definitely explore that possibility."
As mentioned in the report, Salita previously said:
"Otto has proved his world-class abilities in his fight versus Fury, and in the near future can be ready for Joshua and Whyte."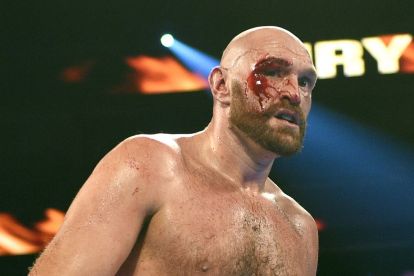 Wallin is best known for the fight that he had with Tyson Fury in September 2019, which was the WBC heavyweight champion's fifth fight since returning from a period away from boxing.
The 6ft 6in Swede clearly has big ambitions in the sport, and having almost caused a huge upset against Fury after inflicting a nasty cut onto his forehead, it's a fight that Whyte would be naive to look beyond.