Paris Saint-Germain superstar Neymar has once again shown his petulance after kicking out at teammate Ander Herrera in training.
The PSG players were partaking in a 'rondo' with Neymar in the middle.
Former Manchester United midfielder Herrera played a pass across the circle, through the legs of Neymar.
The Spaniard proceeded to taunt Neymar by celebrating the nutmeg, once the Brazilian had returned to his feet.
After a few phases of play passed, the ball arrived at Herrera's feet once again, with the midfielder playing another pass.
Neymar, clearly upset that Hererra had slipped the ball through his legs and gloated, took his revenge.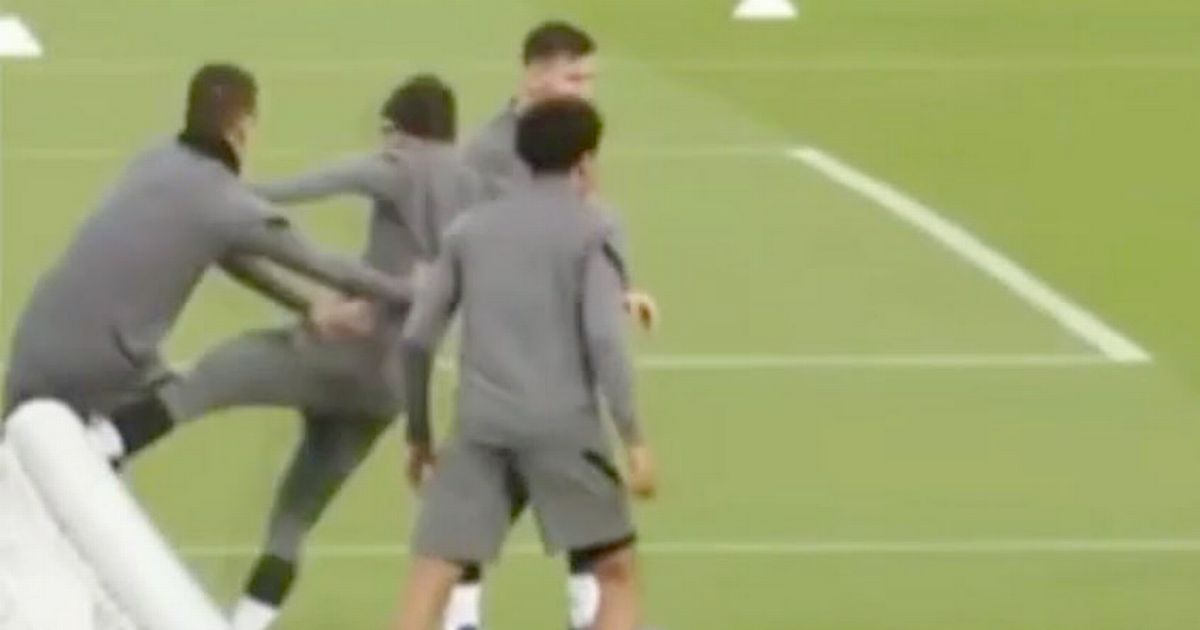 MORE: Mohamed Salah's EXTRAORDINARY wage demands cast doubt over Liverpool future
The Brazilian went in LATE on Herrera, kicking him high up on the back of the thigh and leaving him on the ground in a heap.
It's not entirely clear if this was intended as a joke by Neymar, but he did run the risk of injuring his teammate with that tackle.
Thankfully, there didn't appear to be any lasting damage done to Herrera – but their friendship may have been left a little fractured…
Pictures courtesy of Paris Saint-Germain