A Newcastle United fan has been left searching for some hope after his dog ate his tickets for the Carabao Cup final.
Newcastle are taking part in their first major final since 1999 and are looking to win their first major competition since 1969, but it looks like this fan may be left to wait a little while longer to see his team at Wembley.
Alan Carling was returning home from his side's defeat to Liverpool on Saturday evening and came back to find that his dog Rudy had gobbled up his Carabao Cup final tickets that had been posted through the door.
It was nothing personal to the tickets however, with Rudy allegedly tearing up the rest of the post while he was out.
Taking to Facebook to vent his frustration, Carling wrote: "This is my dog Rudy. Rudy is a little b*****d of a pup and thinks letters through the post are an invasion of his home.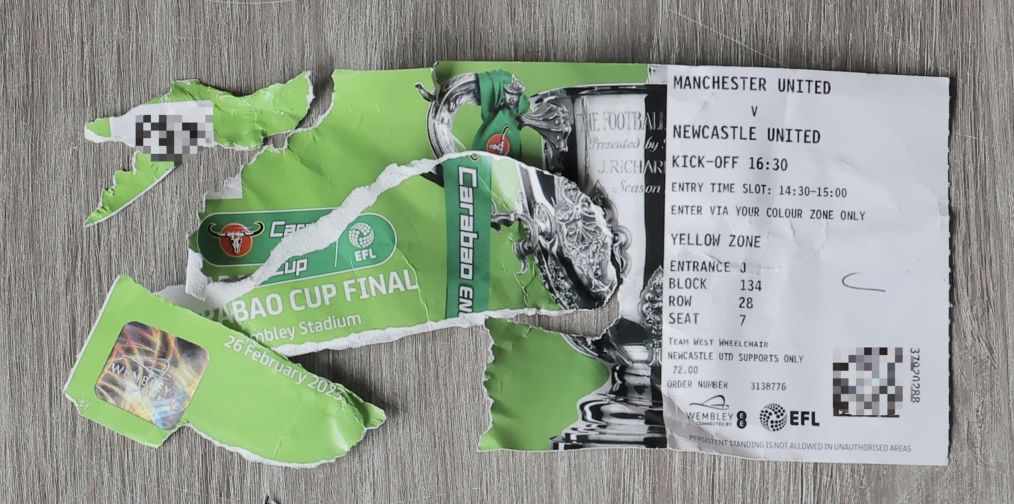 "After coming back from watching Newcastle lose at home for the first time this season against Liverpool, conceding two goals and having the keeper sent off in the first half, Rudy thought he would give me a laugh by eating the Wembley tickets that were posted whilst I was out."
"Dog for sale, £5."
Hopefully, Mr Carling can find a solution so he doesn't miss what is probably going to be one of his club's biggest matches in their recent history.