Napoli striker Victor Osimhen, one of Europe's hottest properties, is set for a three-month spell out of the action with a gruesome injury.
Osimhen, who is only 22-years-old, has netted nine goals in 14 appearances this campaign to date. His red-hot goalscoring form has seen Napoli rise to the summit of Serie A, where they currently reside, level on points with AC Milan.
Unfortunately for Head Coach Luciano Spalletti, he's going to have to spend the next three months without Osimhen, who has suffered a fractured eye socket that required surgery to repair, as is reported by the Daily Mail.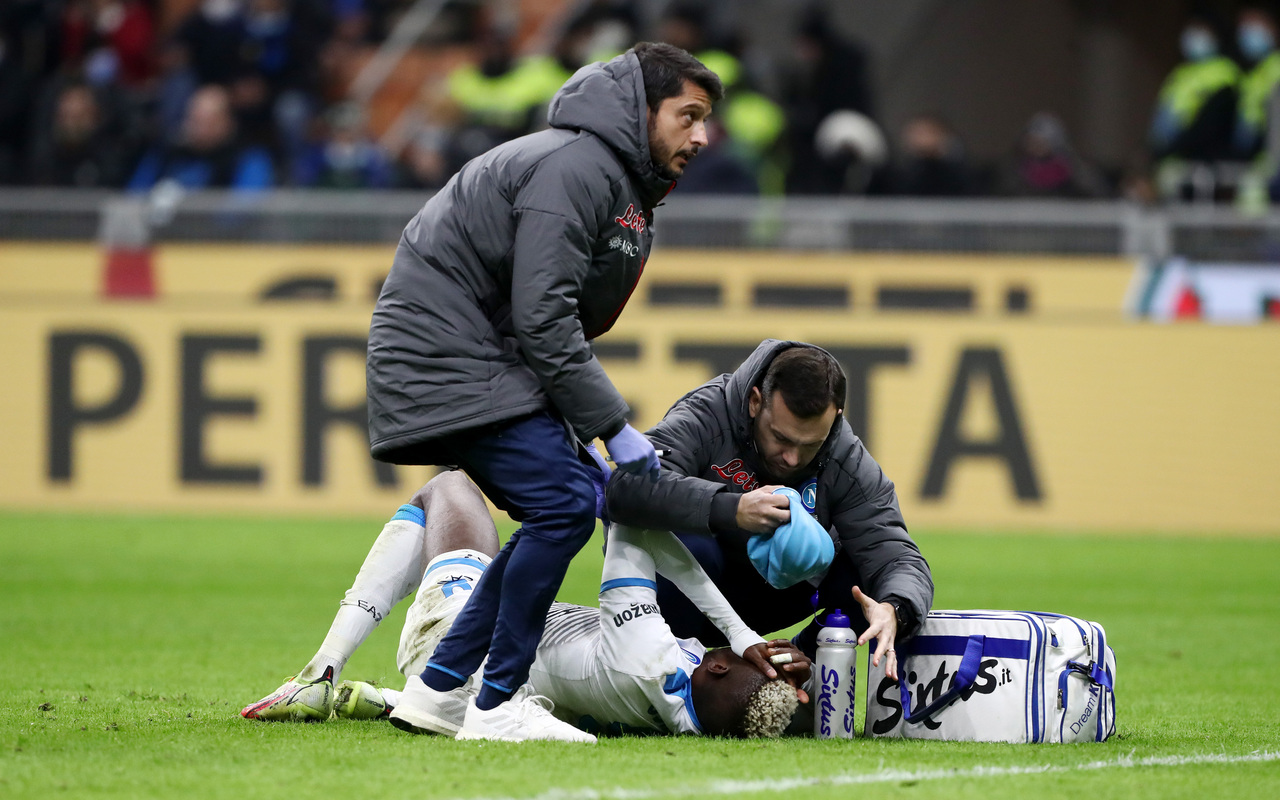 MORE: (Video) Fan who threw bottle at Dimitri Payet gets slapped HARD by fellow supporter
It's the kind of injury you ordinarily associate with boxers, rather than footballers, but a clash of heads with Inter Milan centre-back Milan Skriniar has left the Nigeria international in a hospital bed.
It's a painful one for the youngster, and the first couple of weeks of recovery are going to be really grim for him as the swelling goes down, but thankfully, it poses no threat to his footballing career.