As if this year's Copa America couldn't get any more farcical, several Chile internationals have been accused of breaking coronavirus rules to have sex with prostitutes.
There was uncertainty as to whether this year's edition of the tournament could even take place, with COVID-19 running rampant through South America. But, eventually, it got the go-ahead, and is ongoing at the time of writing.
Chile are one side who have enjoyed a strong start, drawing with Argentina before defeating Bolivia. They're due to take on Uruguay tomorrow night in their third fixture, but may well have to do so without multiple big-name players.
Sensational claims have been made by local journalist Romain Henry, who reports that Arturo Vidal, Gary Medel, Eduardo Vargas and potentially four more Chilean players have broken their squad's COVID bubble.
READ MORE: (Video) Angry Manuel Locatelli batters Italy teammate Nicolo Barella with unidentified object from close-range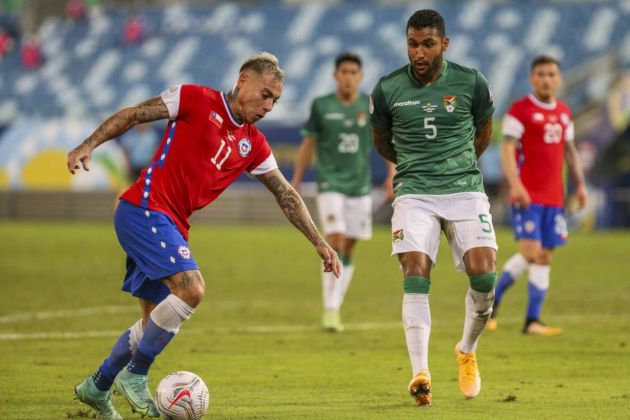 As per the information provided via Twitter, the players brought prostitutes into their hotel rooms, with training being skipped ahead of the Uruguay clash and manager Martin Lasarte on the brink of resigning.
These actions, in the midst of a pandemic, are pretty contemptible. You couldn't blame their manager for walking out on them after they appear to have cost their nation at a major continental tournament.
You have to imagine there'll be more fallout from this to follow…
Jamie Carragher has urged Gareth Southgate to make a BRAVE decision on Tuesday night – read the full details here