Jose Mourinho has taken aim at officials on Instagram over inconsistency with the penalty encroachment law.
As a player steps up to take a penalty kick, the only two players allowed within the 18-yard box before the ball is kicked are themselves and the goalkeeper.
With the help that VAR provides, combined with the watchful eye of the referee, it's more straightforward to stamp out encroachment offences in this day and age.
However, it's one of the most inconsistently applied laws in the game, with players frequently edging into the box before the ball is kicked and no punishment being handed out.
Jose Mourinho has evidently had enough of it.
After AS Roma were awarded a penalty in their defeat to Juventus last month, Jordan Veretout stepped up to the mark and fluffed his lines.
Players were encroaching into the box, but no action was taken from the referee.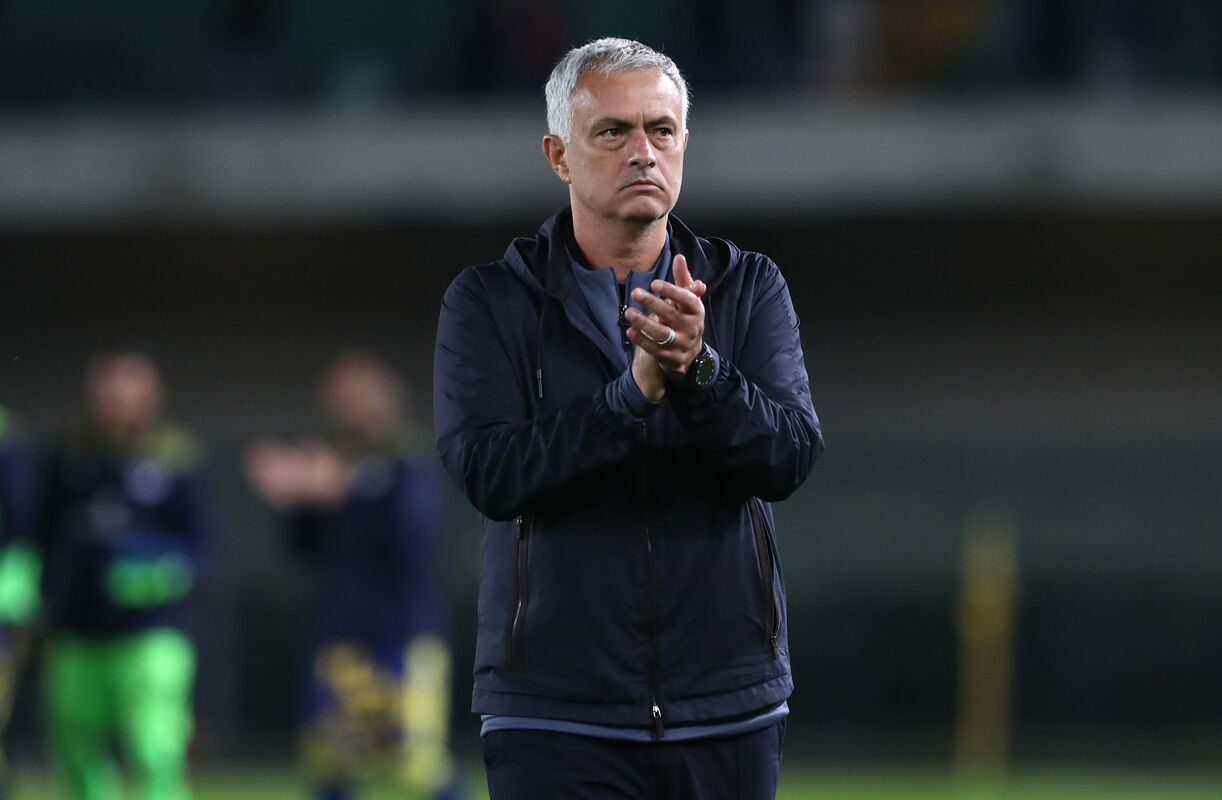 MORE: Arsenal fan BRILLIANTLY trolls Antonio Conte within 48 hours of Tottenham appointment
Mourinho has taken it upon himself to compare the incident with Juventus' clash with Zenit St. Petersburg in the Champions League on Tuesday night.
It was Paolo Dybala who missed a penalty this time, but the referee wheeled it back after Zenit players were caught encroachingng before the ball was kicked.
Dybala scored the retaken penalty, benefiting greatly from the decision to order retake.
Mourinho is not happy with the inconsistency.
 

View this post on Instagram

 
First of all, it's very 2021 for Mourinho to have taken his feather-ruffling antics onto Instagram, of all places. We absolutely love to see it.
More to the point, though, we are never going to have across the board consistency in officiating, it's quite simply not plausible.
Mourinho is nitpicking here, clearly still bitter from the defeat to Juventus, and you imagine all he's going to get out of it is a hefty fine…