Shannon Moore has provided insight into a feud he had with WWE legend Brock Lesnar between 2002 and 2003.
It's hardly breaking news that Brock Lesnar is somewhat of a combative character. If you were to start an argument with someone within the WWE, he probably wouldn't be very high on your list.
Unfortunately for former WWE star Shannon Moore, he locked horns with Lesnar on Smackdown in the early period of the new millennium, which he spoke candidly about during K & S WrestleFest's virtual signing session.
Moore detailed the toll it took fighting Lesnar, but he doesn't appear to have any complaints, "It was great. [Brock] Lesnar, he's a beast man. It was the roughest couple of months of my life working with him."
"He about killed me, but you know, whenever you're wrestling a 300-pound mad man and whenever his adrenaline gets going, it's a — you're fighting for your life."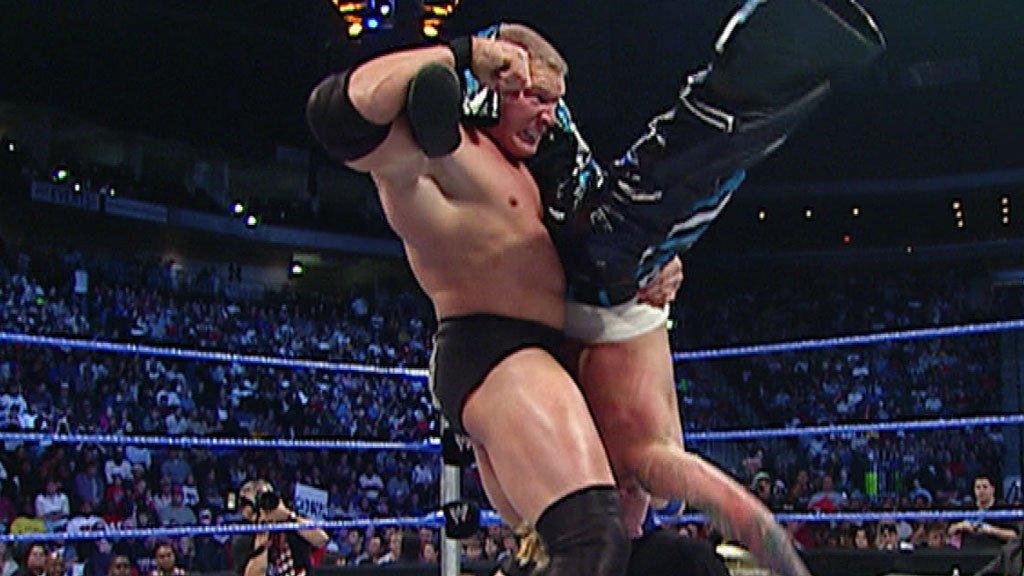 MORE: Explanation for Eva Marie's WWE release provided by journalist
"So, but dude, I have so much respect for him and it was a great time. It was a good program to have and to be able to look back and have those memories working with Brock."
Along with his time in the WCW, this period was probably the height of Shannon Moore's career, certainly his popularity. You can imagine why he speaks of that time in such glowing terms, even if he was being dealt a physical battering by Lesnar.
Moore has not officially retired from wrestling, having returned to the independent circuit. Perhaps we'll one day see him and Lesnar going toe-to-toe again, for old time's sake…