Mikel Arteta has revealed what he said to Pep Guardiola after Manchester City beat Arsenal to the Premier League title last weekend.
City were crowned champions for a third consecutive season after Arsenal lost 1-0 at Nottingham Forest, which continued a wretched run of form for the Gunners that saw them go from top and riding high to second by a considerable distance in just six weeks.
Despite all of this, Arteta still called his City counterpart to send over his congratulations on winning the league. It is unsurprising given he was Pep's assistant for two and a bit years prior to taking the Arsenal job in late-2019.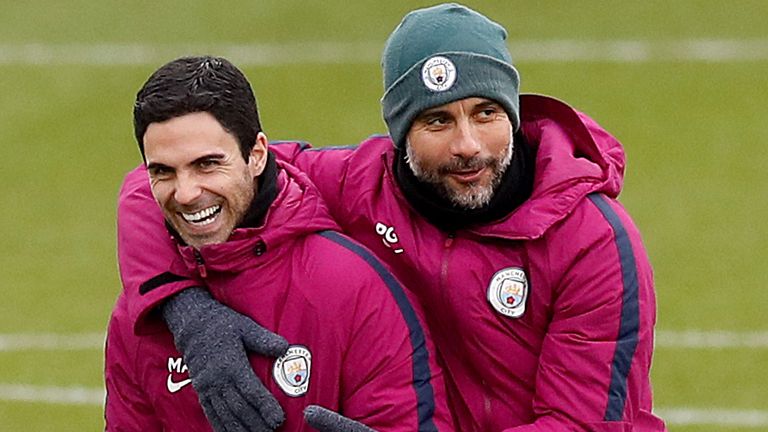 When pressed on what was said in a Sky Sports interview, the Gunners boss explained "for sure, I called him to congratulate him, him and his staff, because people maybe think that things happen and they are granted for them. They have to work so hard for them.
"I know all the hours they put in, how much they suffer and how much they have to think and think, and try to promote always that winning mentality that they are doing.
"At the end, you have to say congratulations. It is a sport. He's a really good friend of mine. It's not only that I respect him, but I admire him as a person and as a professional.
"When you haven't reached [your goal], you have to take a lot of positive things that we have done in the season and how far we have come. And for sure, some learnings as well to be better."
Arsenal fans will be hoping that this second straight end-of-season collapse won't hamper their future chances at winning big trophies.