Boxing legend Mike Tyson has revealed that he would LOVE to fight one of the Paul brothers, Jake or Logan.
Tyson, who is considered one of the greatest heavyweight boxers of all-time, recently came out of retirement to take on Roy Jones Jr in an exhibition bout.
Ever since, he has been linked with a fight with several different boxers, all exhibitions of course, but when one of the all-time greats suddenly becomes active again, people sense a money opportunity.
Tyson is unlikely to be in need of a dime, having earned so much cash over his professional career and life as a celebrity since retirement, but that's not to say he wouldn't take a fight if the price is right.
Quoted by the Daily Star, Tyson revealed that he would agree to step through the ropes with either of Jake or Logan Paul, merely because of the financial riches on offer: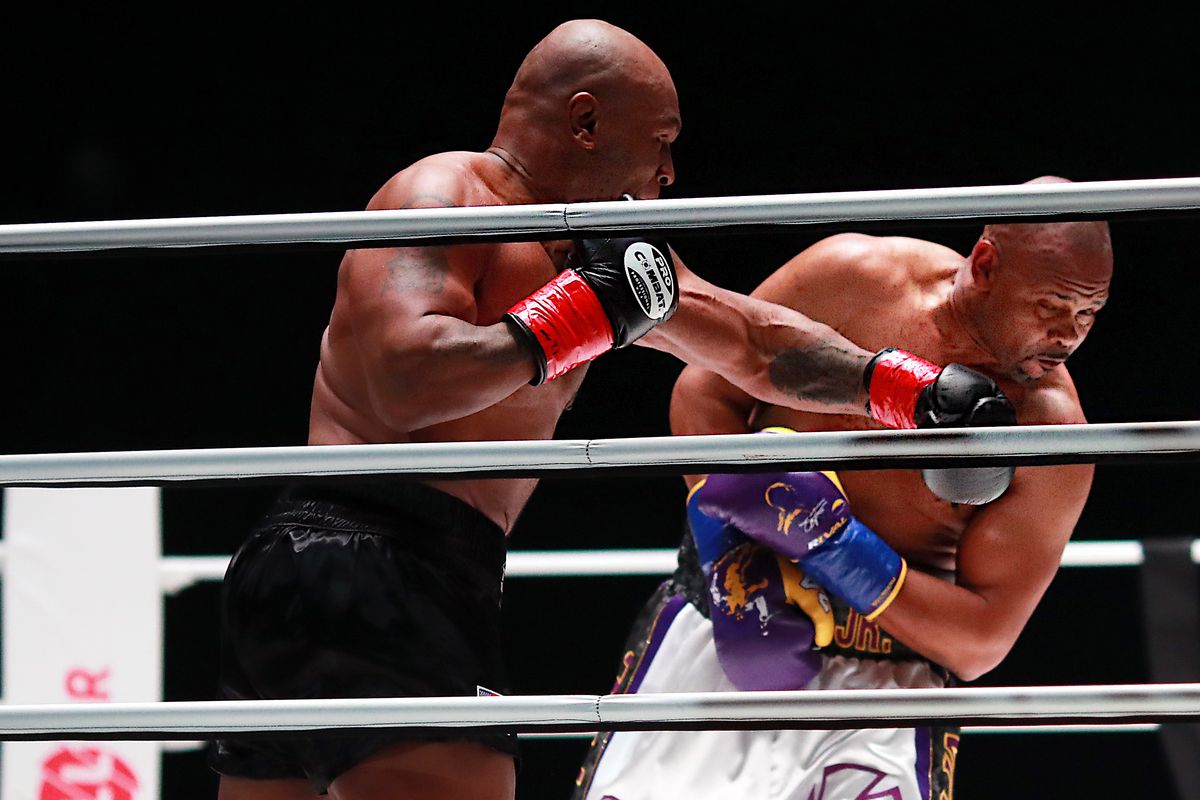 MORE: Jake Paul offered Floyd Mayweather "real pro fight" after exhibition bout with his brother
"That's the money fight. Those are the fights that make the money, those guys got 35 million people watching them."
"Yeah. Hell yeah (I'd fight them. They would (fight me). That would make a lot of money. A hundred million dollars, they do anything, they don't care about being beaten up for a hundred million dollars."
With Tyson now being 55-years-old, we'd rather not see him take on someone with the youthful freshness that could do him some serious damage. Stick to fighting old men, Mike!