Michael Chandler has done his utmost to talk UFC superstar Conor McGregor into fighting him upon his return to the sport.
Chandler's defeat to Justin Gaethje at UFC 268 did his reputation no harm at all. The 'Fight of the Night' winner was an absolute classic, a war between two fighters who were willing to lay it all on the line to entertain the fans.
In the immediate wake of the fight, Chandler attempted to cash in on his rising stock by taking to Twitter and calling out McGregor, who he is evidently clear to fight at some point in 2022.
2022 pic.twitter.com/Da0D3zhOEr

— Michael Chandler (@MikeChandlerMMA) November 8, 2021
McGregor is still sidelined as he recovers from the leg break he suffered during his trilogy bout with Dustin Poirier, but he is expected to return to the octagon midway through next year.
Chandler is keen to preferably position himself to fight the Irishman upon his return. Speaking to Daniel Cormier on the ESPN MMA YouTube Channel, he said the following:
"As fighters, we get into the sport because we want big stages, big opportunities against big opponents in big arenas, and it doesn't get any bigger than Conor McGregor."
"I think what you're seeing here is mutual respect, for him to say he was impressed by my performances. To me that's genuine, that's how I like to do things."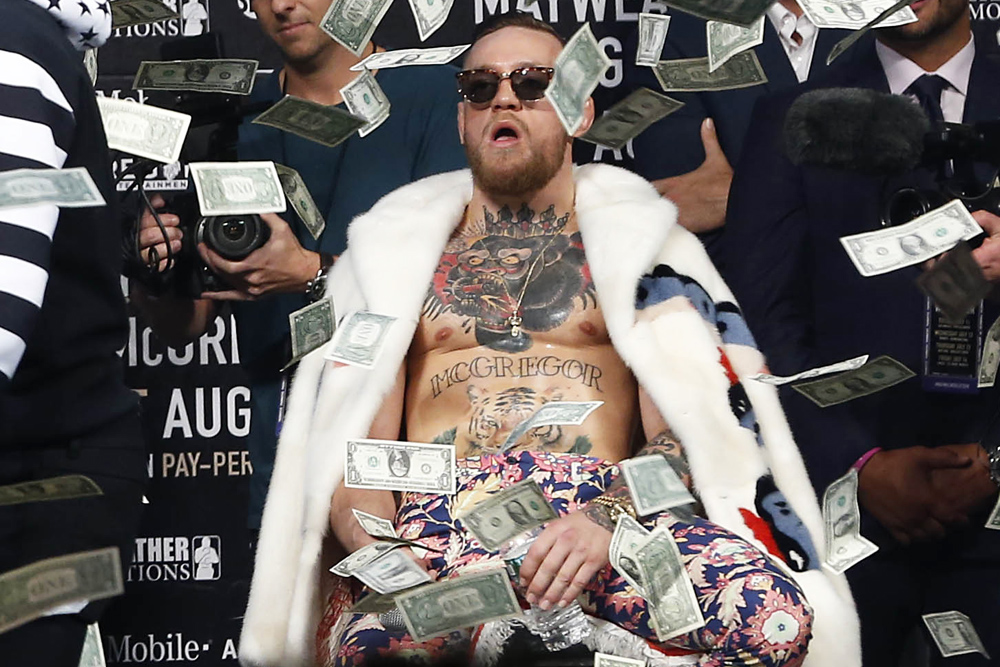 MORE: Oleksandr Usyk's promoter reveals stance on fighting Tyson Fury next
"He needs to heal, I need to heal up, we'll see if that fight happens. If it does, it's definitely going to be fireworks inside the octagon." – Quotes transcribed by the Daily Star
Historically, sweet-talking McGregor hasn't been the most effective way to convince him to agree to a fight, but with all due respect to Chandler, his recent record might be enough to do the convincing.
Chandler is coming off of back-to-back defeats to Charles Oliveira and Gaethje. McGregor may well see this as a winnable fight as he looks to reaffirm his credentials in a sport he once dominated.