Drew McIntyre has revealed that he is not yet ready to fight Roman Reigns in the WWE.
McIntyre, a two-time WWE world champion and one of the greats of the wrestling world, has been mooted as a potential upcoming opponent for current champ Roman Reigns.
The pair have battled it out in the past and many of the fans have made no secret of their desire to see it again. McIntyre himself, though, is in no hurry to get his shot at the champion.
He told Sky Sports during an exclusive interview, "everyone keeps saying to me, 'it's Drew and Roman, that's obviously what's going to happen. I'm sure it's inevitably going to happen, but I don't want it to happen right now."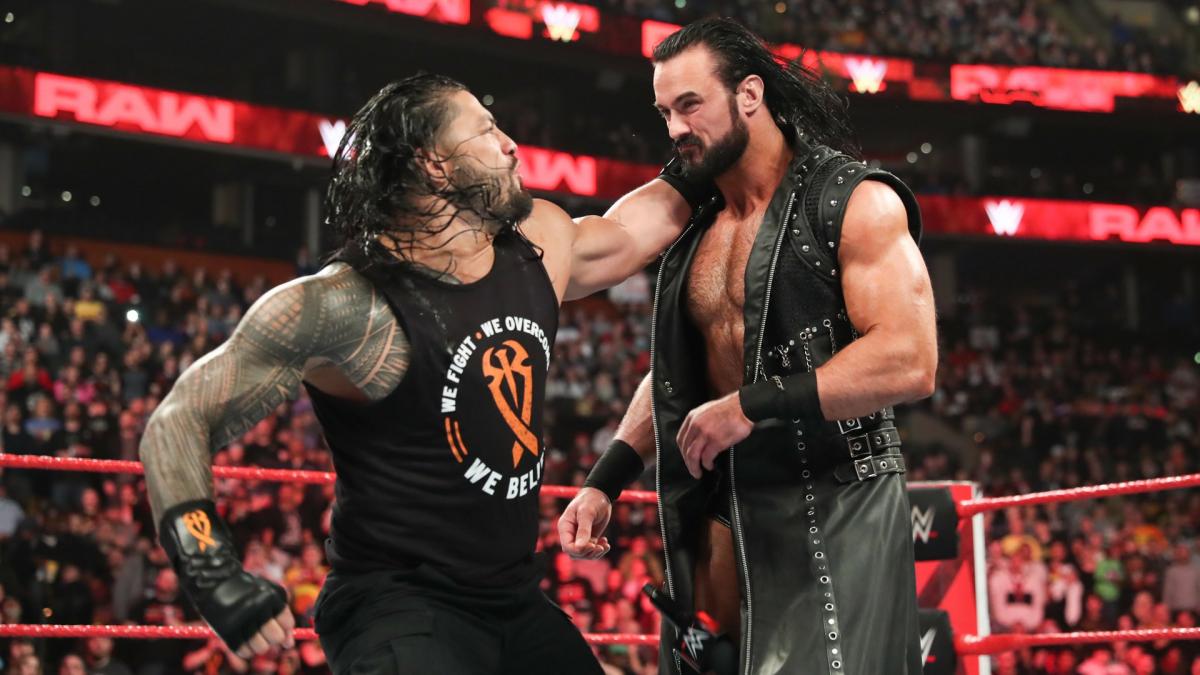 MORE: Explanation for Eva Marie's WWE release provided by journalist
"He's got all this momentum and I'm a very patient man. I've been in the wrestling game for over 20 years now. I want to keep building up victories."
Just last month the WWE YouTube channel released full fight footage of Reigns vs McIntyre at Stomping Grounds in 2019. The rather random timing only added to speculation they could soon be fighting again.
When the time is right, McIntyre is seemingly open to the idea of making it happen. Could he be the man to finally dethrone Roman Reigns?