Conor McGregor's remarkable increase in size during his injury recovery period has been branded near impossible, reports The Sun.
McGregor suffered a rather nasty leg break during his last fight with Dustin Poirier. He has been sidelined ever since, but that's not to say the Irishman has had his feet up with a glass of Proper Twelve in his hand.
Instead, he's been hitting the weights and building muscle in anticipation of his eventual return to the UFC. Fans have joked that McGregor will be coming back to compete in the heavyweight division – because he's absolutely HUGE!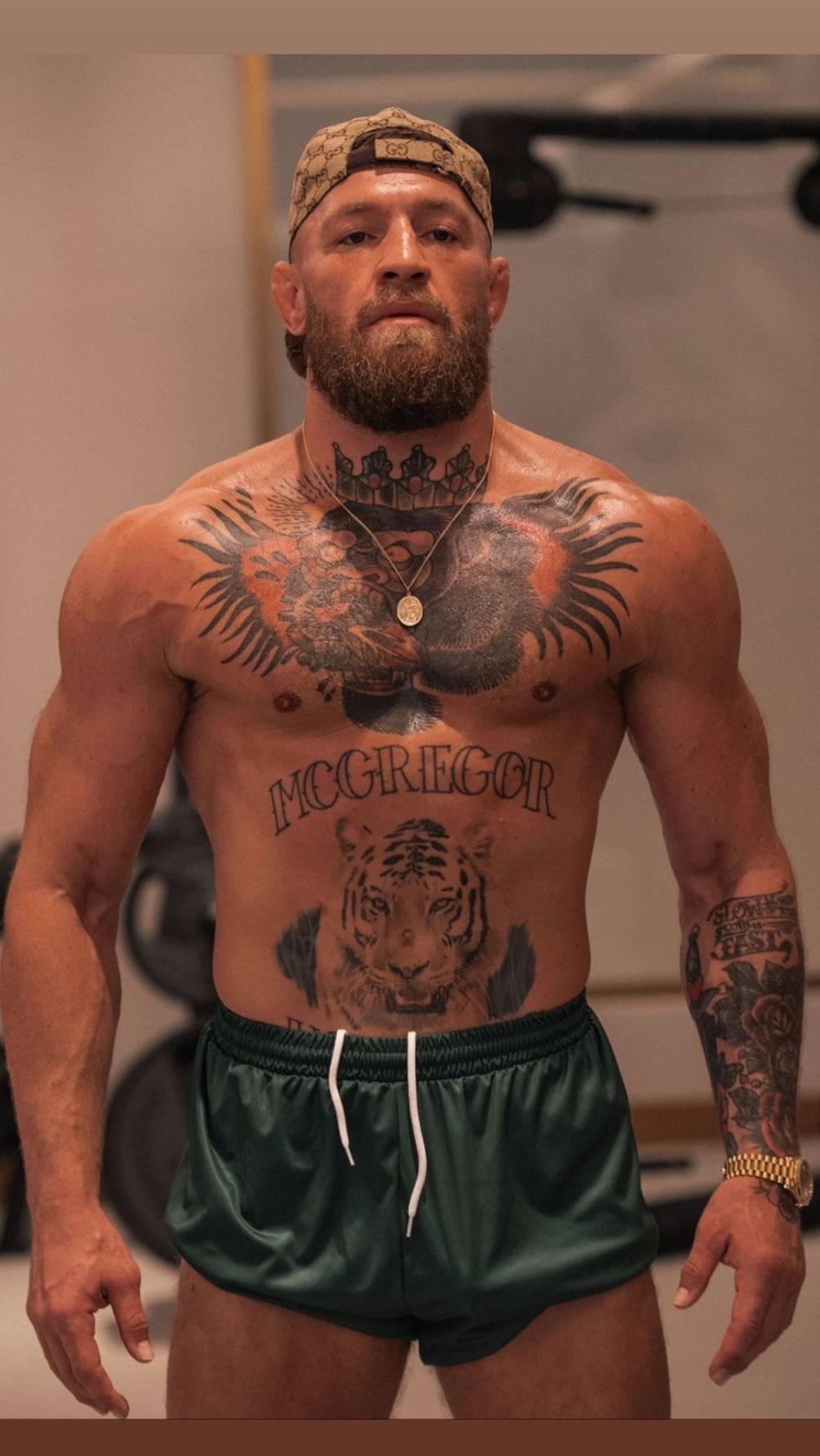 MORE: "It will happen" – Conor McGregor in talks to fight YOUTUBER in mega-money boxing match
There will be body-building fanatics around the world desperate to learn McGregor's secrets and discover how he's managed to put on such a considerable amount of size in such a short period of time.
However, as is reported by The Sun, experts say that his incredible bulk-up is 'near impossible' and the rate in which he has gained size goes against what would ordinarily be expected even of a gym beginner.
There have been those who have questioned whether McGregor's size increase is natural.
I'm a trainer. This is bullshit.
Dude is juicing.@TheNotoriousMMA
You're full of shit.

Conor McGregor ate six meals a day with protein shakes to gain 34 lbs in 6 months, according to h… https://t.co/Bk0vCSSk6O via @Yahoo

— 46 Grogu is a Giants fan 🇺🇸 (@45sRoad2) December 15, 2021
Conor McGregor might be juicing.

— ℙ𝕒𝕦𝕝𝕚 ♤ (@AyyItsPauli) December 4, 2021
McGregor started juicing after the last https://t.co/a8VSHZCMdZ

— The Unshackled (@PersianGigaChad) December 4, 2021
We are, though, talking about a trained athlete with 24-hour access to a gym, various personal trainers, dieticians, chefs – the lot. McGregor has a considerable leg-up over the average joe when it comes to gaining muscle mass.
You can understand why some are sceptical, with McGregor's growth having baffled experts, but it's not unprecedented. You also have to consider that he's been forced to skip leg day, giving him more time to hit his upper body!