Mason Mount is in contention to start for England against Germany tomorrow night, according to Sky Sports.
Heading into the competition, Mount was expected to be a key figure for England.
The Chelsea midfielder, on the back of winning the Champions League, will have headed to St. George's Park with confidence flowing through his veins.
Gareth Southgate is an admirer, too. When Mount has been available for England, he's usually started.
Unfortunately for Mount, Southgate and the whole nation, Mount was forced into self-isolation after coming into contact with COVID-positive Billy Gilmour.
READ MORE: (Video) Frustrated Cristiano Ronaldo kicks Portugal captain's armband after Euro 2020 exit to Belgium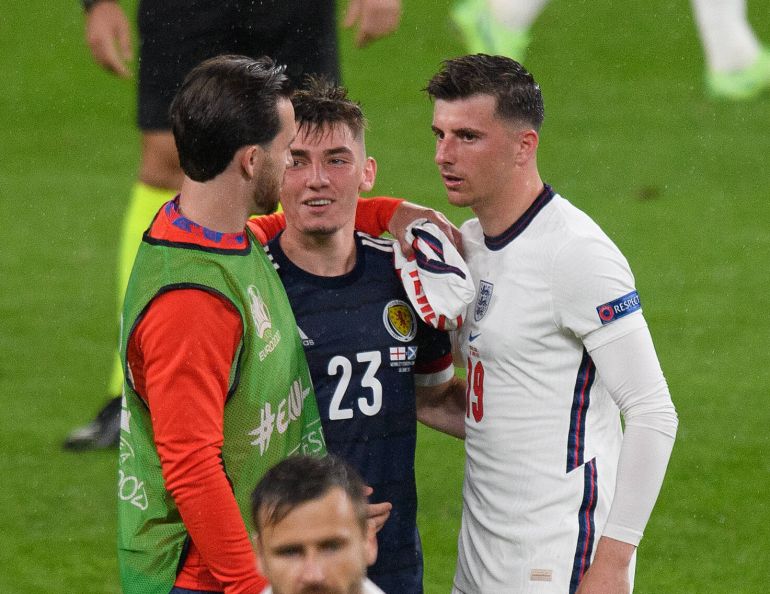 He's been locked away in his room since, but Sky Sports report that he is very much in contention for a starting spot against Germany tomorrow evening.
The report notes that Mount and teammate Ben Chilwell have been taking part in team meetings via video call, while also keeping their fitness up with individual work.
As of tomorrow, they will be free from their self-isolation, meaning it really is down to Southgate alone whether or not they play.
Fabrizio Romano's latest BenchWarmers transfer column is out now – click here for all of his latest news