The Manchester United and English attacker is still currently suspended by his club and, as his former girlfriend is trying to get on with her life, she is receiving some awful messages on her Instagram. Here are some examples below:
Get the funniest stories in sport in 3 minutes with The Upshot, a weekly newsletter spilling gossip, drama and controversy from the world of sport.
It's free, sign up here.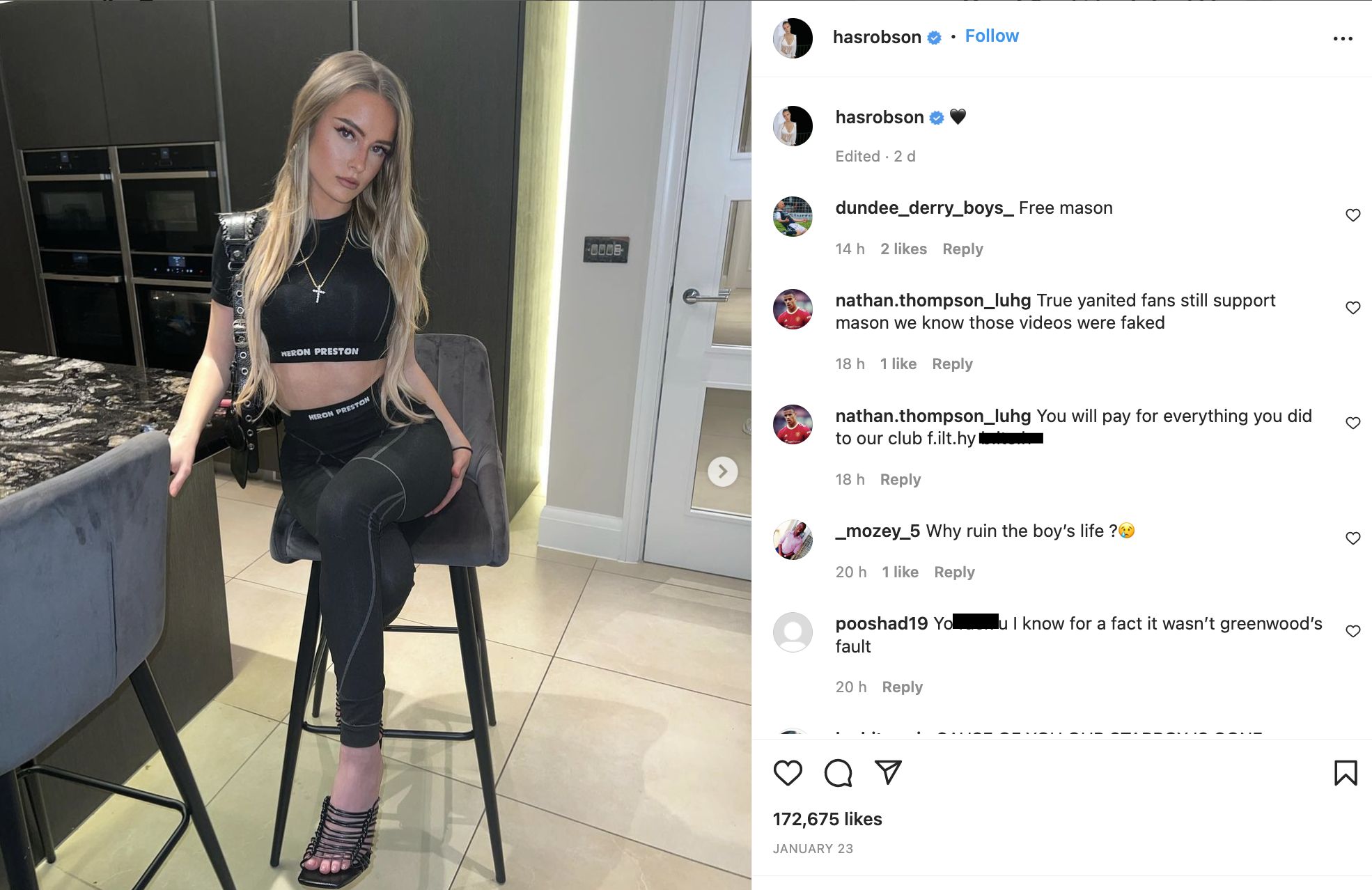 Greenwood is under investigation by Greater Manchester Police over allegations of rape, assault, sexual assault and threats to kill. He has not been charged with any of the aforementioned and is currently out on bail.
The 20-year-old was suspended by Man United after the allegations came to light. He will have been suspended for two months as of Sunday this week – which would, in theory, allow him to return to the fold.