One of the most recognisable characters in Premier League history could be set to return this month.
Marouane Fellaini, formerly of Everton and Manchester United, earned acclaim during his time in England as a result of his almost unmatched aerial threat.
The ginormous afro clearly gave him an extra few inches on his opposing defenders, with Jose Mourinho famously fielding the holding midfielder as a striker in times of need.
Fellaini now plays his football in China, where he has presumably earned enough money to feed the mouths of several generations of Fellaini's.
Now, at the grand old age of 34, Fellaini is being linked with a move back to the Premier League – with Newcastle United understood to be interested.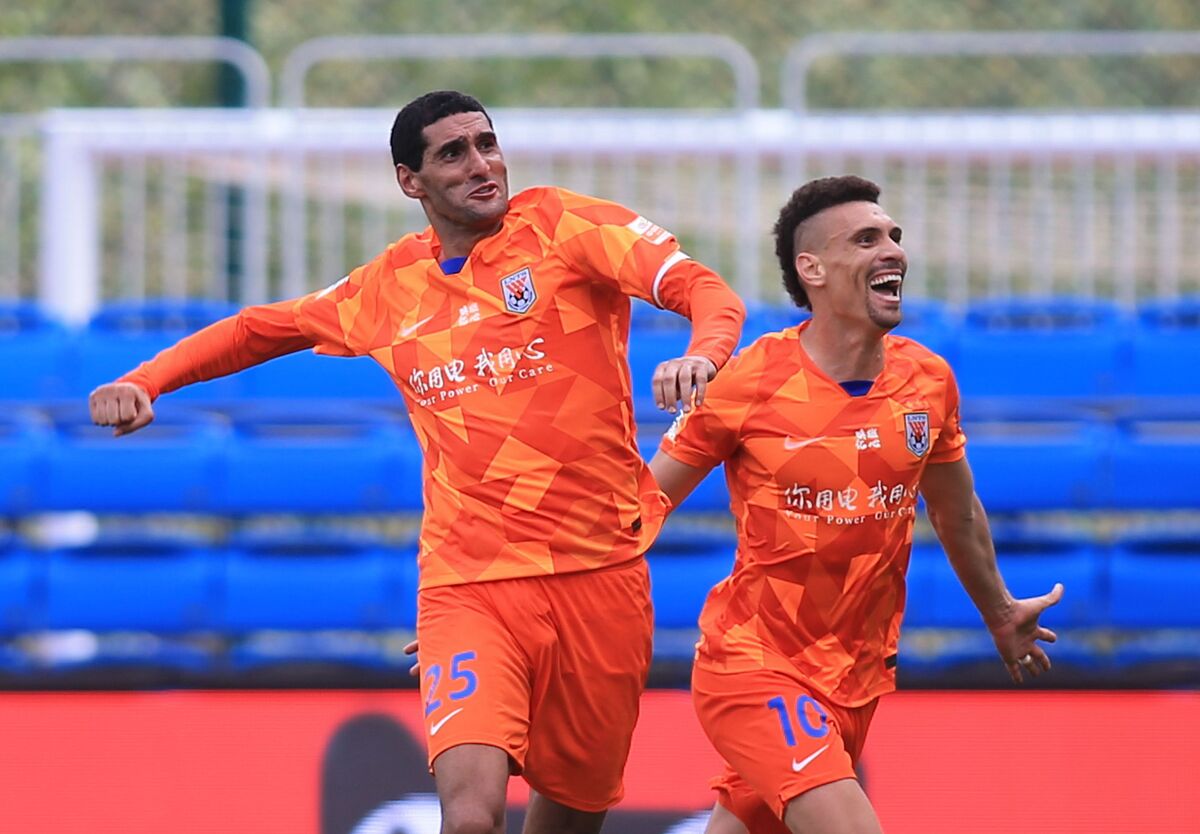 MORE: HERO James Rodriguez performs life-saving treatment on the pitch after player suffers heart attack
According to DHnet, newly cash-rich Newcastle are one side in the running to poach Fellaini from current employers Shandong Taishan before the end of the month.
It remains unclear how much Fellaini has left in the tank and whether the speed of the Premier League would now be beyond the Belgian.
However, considering Newcastle are in a desperate scrap to avoid relegation to the Championship, taking a gamble on Fellaini could pay off decisively.