Manchester United left-back Marcos Rojo has gotten an impressive new tattoo of recently deceased Argentina legend Diego Maradona.
Rojo who is currently on loan with Argentinian club Estudiantes, got the tattoo in tribute to World Cup legend, Maradona, who sadly passed away in November 2020.
The news of Maradona's passing came as a shock that rocked the football world sparking a flood of tributes and condolences pouring in for the 60-year-old.
BREAKING: Diego Maradona, widely regarded as one of the greatest footballers of all time, dies aged 60

— Sky Sports News (@SkySportsNews) November 25, 2020
Photo courtesy of Sky Sports News via Twitter
Marcos Rojo is the latest to immortalise the former Napoli player after he got a tattoo of Maradona on his calf.
The images Rojo went for was a famous picture of Maradona smoking a cigar whilst wearing a Boca Juniors jersey.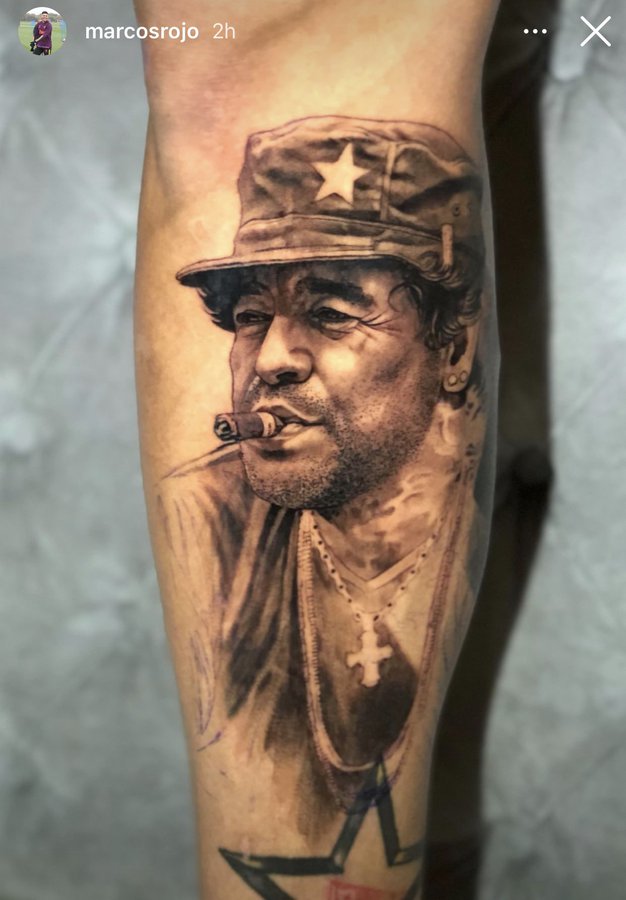 Maradona had underwent brain surgery at the start of November and was released from hospital on the 11th to continue his recovery at home in Argentina.
Sadly the 60-year-old suffered a fatal heart-attack during his recovery which shook the world football community to its core as it prepared to say farewell to one of the all time greats.