The Sun have given the run-down on Manchester United's wage bill after the signing of Jadon Sancho from Borussia Dortmund.
The Sancho saga finally ended on Thursday, with Man United announcing that an agreement had been reached in principle with Dortmund for the transfer of the Englishman's services.
The figure paid by Man United to get Sancho through the door is a whopping £73m, according to Sky Sports, but the expenditure doesn't stop there for the Red Devils.
As is reported by The Sun, Sancho will immediately become one of Man United's top earners, having been given a £350k-a-week deal by the Premier League giants.
MORE: England fan wins £360 bet after magical ultrasound tip-off from unborn child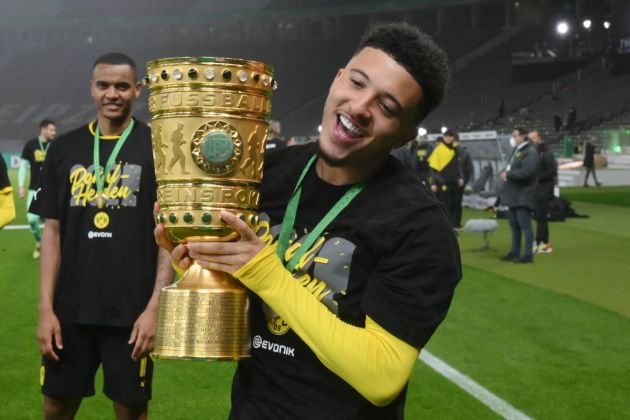 However, there is one player at Old Trafford who earns more, David de Gea, and he's not even guaranteed a starting spot in the side following the emergence of Dean Henderson.
Here's the full list of Man United's top ten earners on their books, with all the information provided by The Sun.
1.) David de Gea, £375k-a-week
2.) Jadon Sancho, £350k-a-week
3.) Paul Pogba, £290k-a-week
4.) Anthony Martial, £250k-a-week
5.) Edinson Cavani, £250k-a-week
6.) Marcus Rashford, £200k-a-week
7.) Harry Maguire, £190k-a-week
8.) Bruno Fernandes, £180k-a-week
9.) Luke Shaw, £150k-a-week
10.) Fred, Victor Lindelof, Nemanja Matic, £120k-a-week
If we were Bruno Fernandes, we'd be straight on the phone to our agent…
Sergio Ramos appears to have found his next club after leaving Real Madrid – full story here