As many as 11 players want to leave Manchester United, according to a bombshell report published by the Mirror.
Man United are a club in crisis, again. Ralf Rangnick was brought in to steady the ship following the sacking of club legend Ole Gunnar Solskjaer, but he is beginning to learn the gravity of the task.
Rangnick's men were defeated 1-0 by Wolves at Old Trafford on Monday night in what was yet another uninspiring performance from the Red Devils.
The most concerning part of it all from a fan's perspective will be that barely any of the players look as though they actually want to be wearing the shirt – and perhaps they don't.
The Mirror report that Rangnick faces an uphill task to unite the dressing room with as many as 11 players pushing towards the exit door.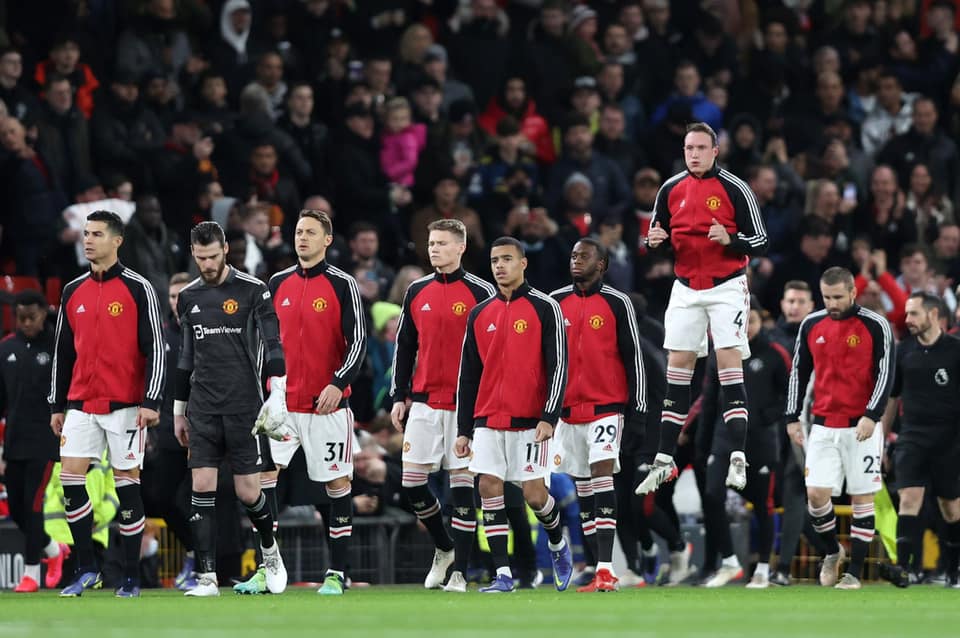 MORE: (Photos) Sir Alex Ferguson has two-hour talks with another former Man Utd boss as Ralf Rangnick struggles to impress
The report claims that the unnamed 11 have become 'disillusioned' with life at Old Trafford and would like to leave if an opportunity were to present itself.
Unfortunately for anyone with any affiliation with Man United, it very much looks as though this situation is going to get worse before it gets any better.
The club have assembled one of the most expensive squads in football history, yet they continue to fall miserably short of expectations.
The problem goes far beyond Rangnick, even if the buck stops with him. The club needs a complete rework from top to bottom…