Some angry Manchester United fans have called on the club to sack Ole Gunnar Solskjaer after their Carabao Cup exit to West Ham on Wednesday night.
Solskjaer made a total of 11 changes for the fixture at Old Trafford, with Manuel Lanzini's sole goal of the contest sending West Ham through to the next round of the competition.
Solskjaer is yet to win silverware of any kind during his time as Man United manager, so you could be forgiven for expecting him to take this competition more seriously.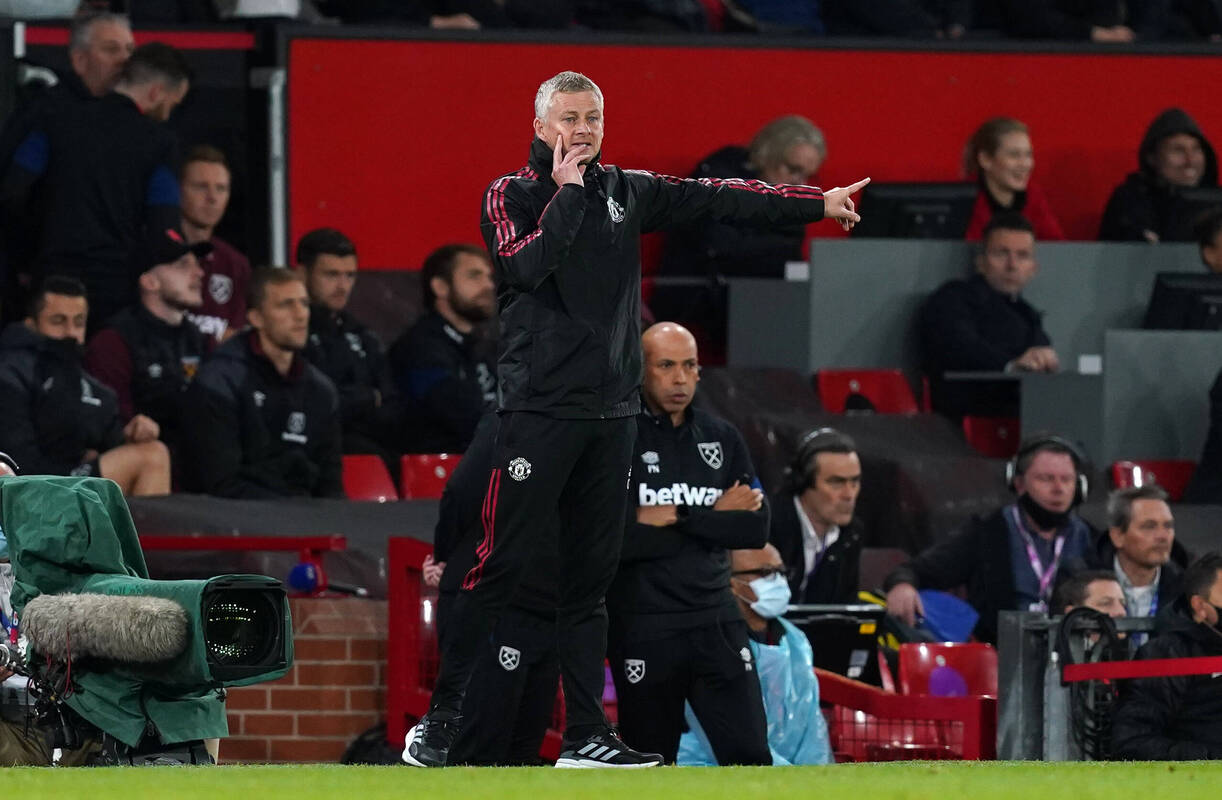 MORE: West Ham fans TURN on Jesse Lingard after accusing Man United star of cheating during cup win
Instead, Man United are OUT and that's one less opportunity for their manager to win a trophy this term, with it being the general consensus that he needs one to save his job.
Many Red Devils on Twitter are not best pleased with the club's premature exit from the Carabao Cup, with a minority taking to the platform to call for Solskjaer's head.
Here's what they had to say…
United fans retweet if you want #OleOut pic.twitter.com/Qr8aKl9wJ4

— Katalyst 🇬🇭⚡ (@kobbykatalyst1) September 22, 2021
That's 18 consecutive trophies bottled after spending around 400m.

Sack him @manutd and bring someone who can actually win things.#OleOut pic.twitter.com/77GJGnLbXC

— Santi (@SantiLUHG_v2) September 22, 2021
Bottled more trophies than birthdays i've ever had💀#OleOut pic.twitter.com/vs2SbLyVpB

— diya (@DiyaUTD) September 23, 2021
It's time. #OleOut pic.twitter.com/Ax1z0mIYYb

— Ł. (@TruthHurts_LUHG) September 22, 2021
Ole started Sancho, Martial and Lingard and still lost to West Ham eiii !!! … Ole has to go #OleOut #MUNWHU pic.twitter.com/a5XAytbRDX

— Kareem Grimes🔰 (@JollofMuJetLi) September 22, 2021
18 times, 18 times Ole Solskjaer
18 times, 18 times I say
18 times, 18 times Ole Solskjaer
0 trophies playing the Ole way #OleOut

— 🔰 Totally Man Utd™ 🔰 (@TotallyMUFC) September 22, 2021
18 trophies he's now failed to win since becoming manager. Eighteen.

450m spent.

Imagine not thinking he deserves the sack.

Imagine.#OleOUT

— Alpha (@AIphaNation) September 22, 2021
Winning a trophy at Manchester United in your first season isnt for everyone.

Winning a trophy at Manchester United in your 2nd season isnt for everyone.

Winning a trophy at Manchester United AT ALL isn't for everyone.

Tic tac. ⏳#OleOut pic.twitter.com/DXP3w5F8Ua

— #OleOut (@RandyscrandyL) September 22, 2021
Another trophy bottled..

Serial loser. #OleOut pic.twitter.com/9CYkuiw6tl

— Ł. (@TruthHurts_LUHG) September 22, 2021