The situation at Manchester United has been described as a "complete shambles" by a source speaking to The Sun.
As is ordinarily the case in wake of a bad Man United result, the media have decided to pile in with their criticisms of the Red Devils, who were defeated by Wolves at Old Trafford on Monday night.
Ole Gunnar Solskjaer, while he lost his dream job, must be quietly delighted that it's no longer him in the crosshairs, rather his struggling replacement Ralf Rangnick.
Rangnick was described as some sort of football genius upon his appointment at Man United. We're now left wondering if there was a reason no other top club has previously been near him.
An apparent inside source, speaking to The Sun, has detailed the extent of the crisis he is battling in the dressing room:
"The players have their own cliques, one of which is making the others feel like they need to step up a level when it is the whole team that's struggling."
"The players are demoralised. This is deja vu of the previous years when things went wrong."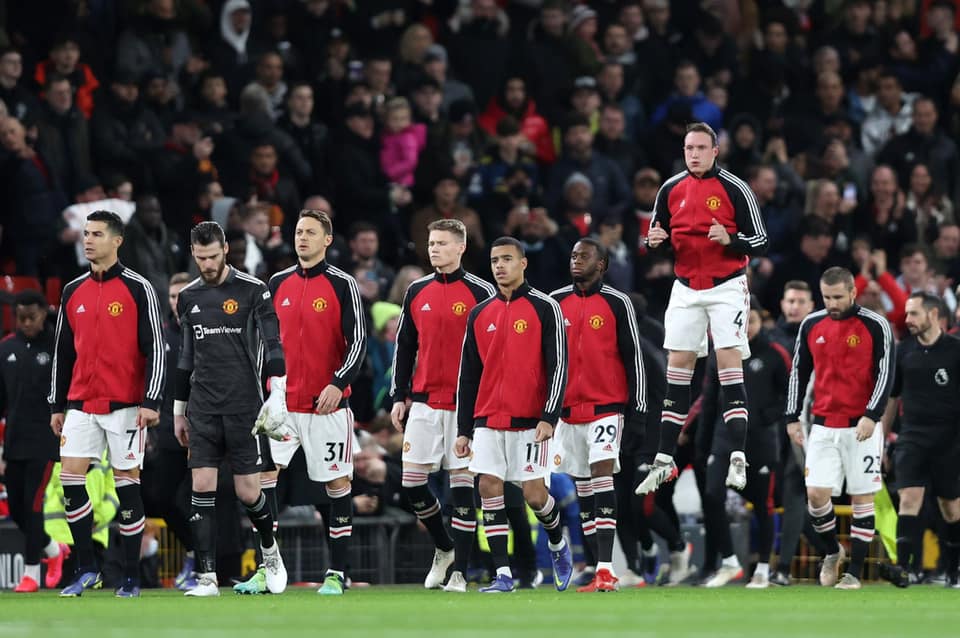 MORE: BOMBSHELL report claims that 11 players want to leave Manchester United
"The fans probably think the players are not fit enough to put Rangnick's plans into action. That is so untrue. Certain players have just lost that knack and desire."
"Plus, there is a belief within one section of the squad that some players get selected, regardless of their displays. So everything is a complete shambles."
Rangnick has a contract until the end of the season and there is virtually zero prospect of him being dismissed before that time. However, he has thus far done little to suggest he'd be worthy of a permanent deal.
His bizarre 4-2-2-2 system is not working and his heavy metal pressing appears to merely be a myth. If he really has lost control of the dressing room, what hope does he have of proving his worth to the club's board?