Manchester United have reportedly been given a clear run at West Ham midfielder Declan Rice this summer.
The Red Devils are in dire need of summer reinforcements, with the midfield area being arguably that which is most desperate for transformation.
Declan Rice is a player who has been long-linked with a move to Old Trafford. He's Premier League proven and on the rise – an attractive profile.
However, with Manchester City and Chelsea also having been linked with a move for Rice, there have been suggestions that Man United do not stand a chance.
Get the funniest stories in sport in 3 minutes with The Upshot, a weekly newsletter spilling gossip, drama and controversy from the world of sport.
It's free, sign up here.
The situation appears to have changed, with ESPN reporting that Man City and Chelsea will NOT move for Rice in the upcoming transfer window.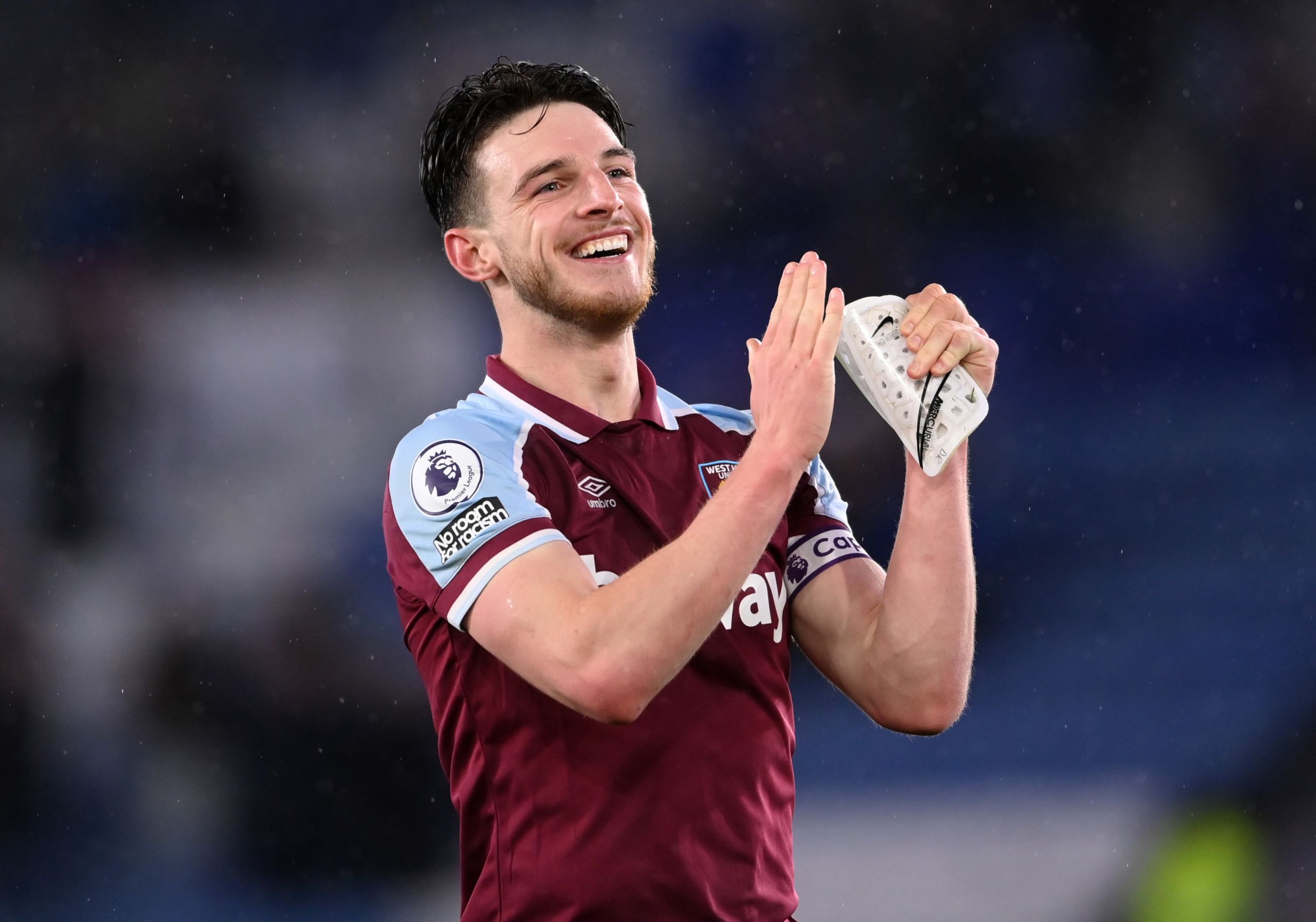 That would provide Man United and Erik ten Hag with a free run at a player who has been considered one of the most coveted in the Premier League.
The club will still have to open their chequebook and spend an astronomical amount to get him through the door, but that's justifiable.
Signing Rice would be the ideal way for Man United to really kick off the ten Hag revolution in the summer transfer window.