Manchester City appear to have found the bargain of the century in Borussia Dortmund striker Erling Haaland.
Haaland is the most coveted player on the planet right now, with his extraordinary goal-scoring exploits in the Bundesliga having turned heads at every top club across the globe.
However, news broke on Monday that it was Man City who had triumphed in the race to secure his services. The transfer is expected to be formally announced this week.
Get the funniest stories in sport in 3 minutes with The Upshot, a weekly newsletter spilling gossip, drama and controversy from the world of sport.
It's free, sign up here.
Barring a Kylian Mbappe move to Real Madrid or elsewhere, this is likely to be the most high-profile transfer of the summer, even with the window not even having opened yet.
And the most extraordinary part about it? Well, according to Fabrizio Romano, City have managed to get the deal over the line for a figure that is understood to be below £60m.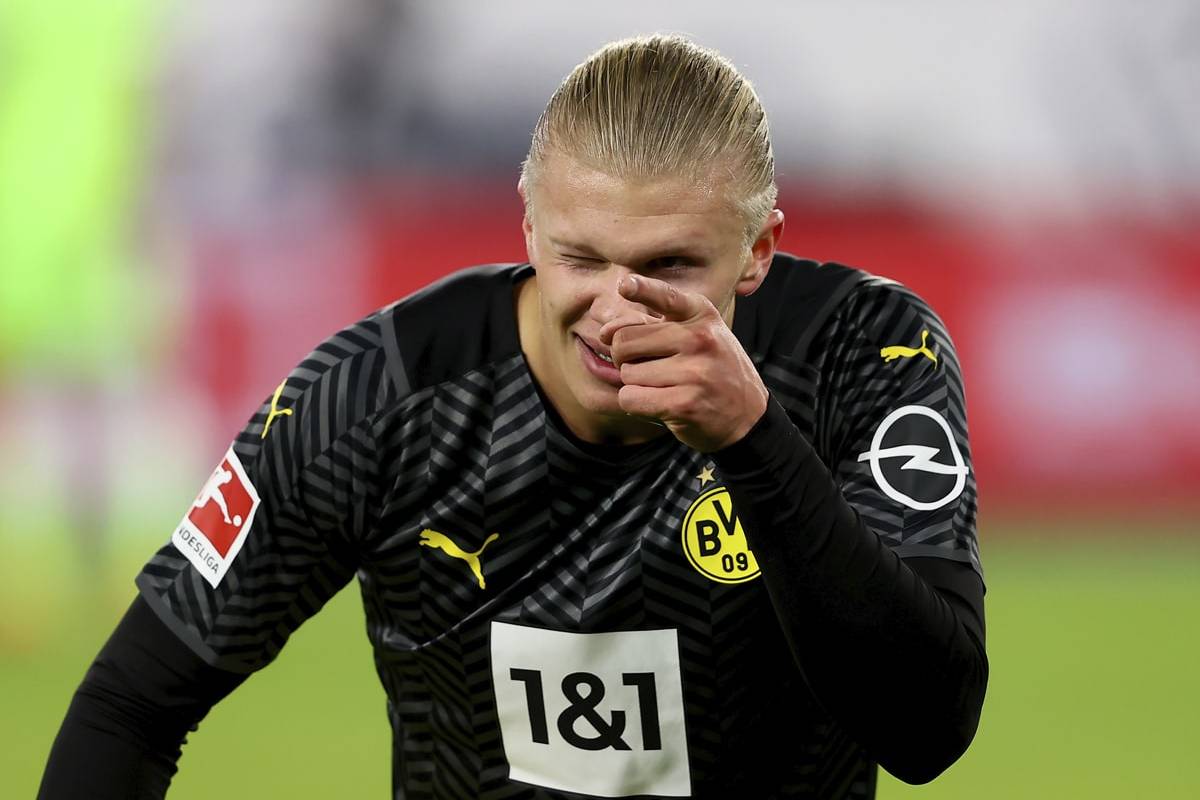 Considering Haaland's actual market value is way over the £100m mark, that is seriously shrewd business for City and could go down as a steal of the modern era.
Man City are often criticised for overpaying for players, with Jack Grealish a prime example, but equally they deserve credit when they pull one out the bag – as they have here.