Harry Maguire has 'liked' an Instagram post about Cristiano Ronaldo's precarious Manchester United situation.
Ronaldo's future has been put under the spotlight over the past week after a flurry of reports emerged suggesting that he had asked the Red Devils to listen to offers for him this summer.
In the midst of all the drama, Ronaldo still hasn't reported to Carrington for Man United pre-season training, citing "family reasons." He has now been absent for three days in total.
Perhaps the squad are becoming a little disgruntled with CR7 because Harry Maguire appears to have liked a post on Instagram referencing Ronaldo's discontent at an apparent wage cut.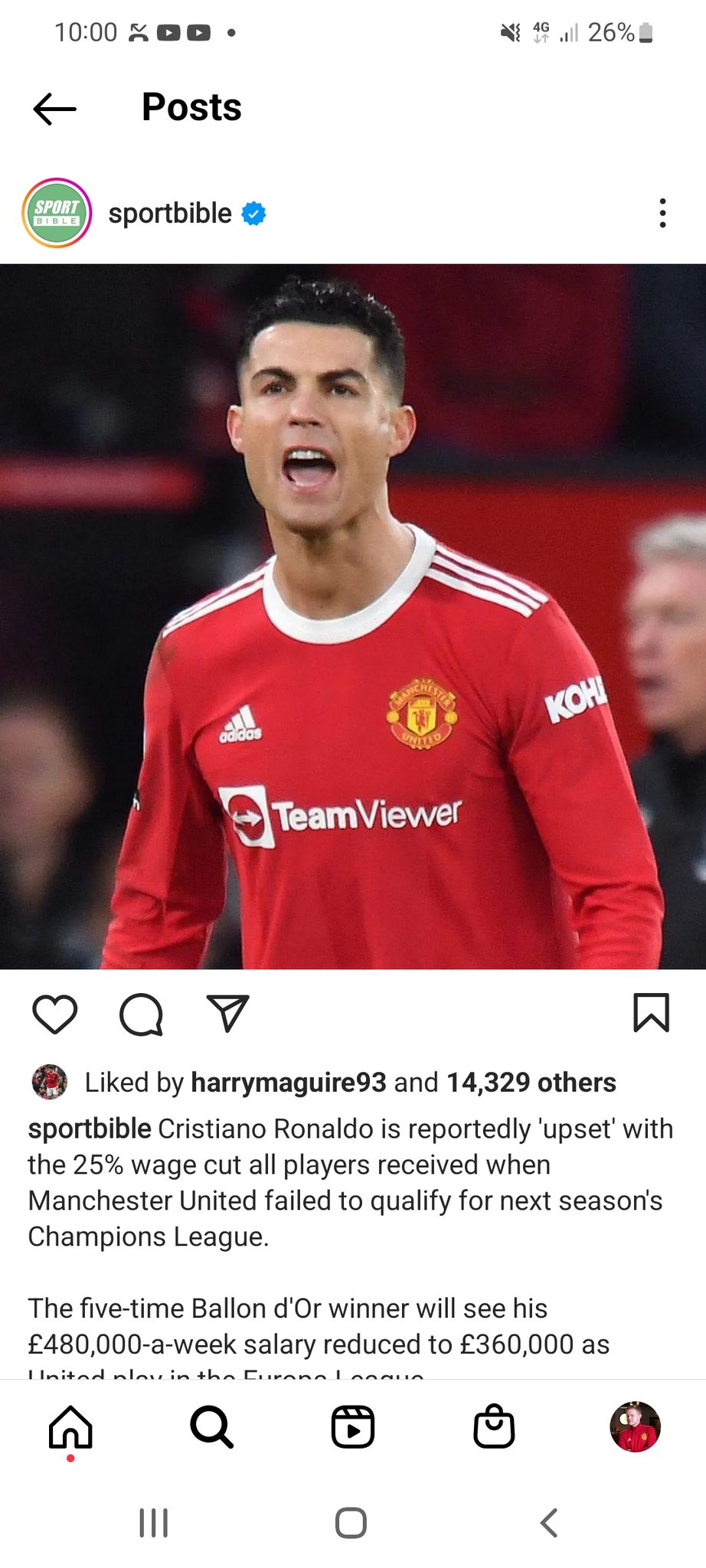 Maguire and Ronaldo were pinned against each other last season in a reported tug-of-war over the Man United captaincy. Those reports were never confirmed, but Maguire may have given the game away here.
It certainly seems unwise for the Man United captain to be liking posts referencing the current situation of the most high-profile figure at the football club, but United is a circus.
We'd expect this situation to come to a head over the next few weeks. Whether Man United, and specifically Erik ten Hag, would be willing to sell Ronaldo will be key in all of this.