The Netherlands are the first team to book their passage safely through to the World Cup quarter-finals, as they beat the USA 3-1 at the Khalifa International Stadium this afternoon.
The Oranje impressed against Gregg Berhalter's side and after the match, Louis Van Gaal shared a loving embrace with defender Denzel Dumfries, who scored a goal and grabbed two assists during the game.
During the pair's post-match press conference, Van Gaal said: "Denzel knows that full well that a couple of days ago, I gave him a big fat kiss, so I'm going to give him another big fat kiss. There we go."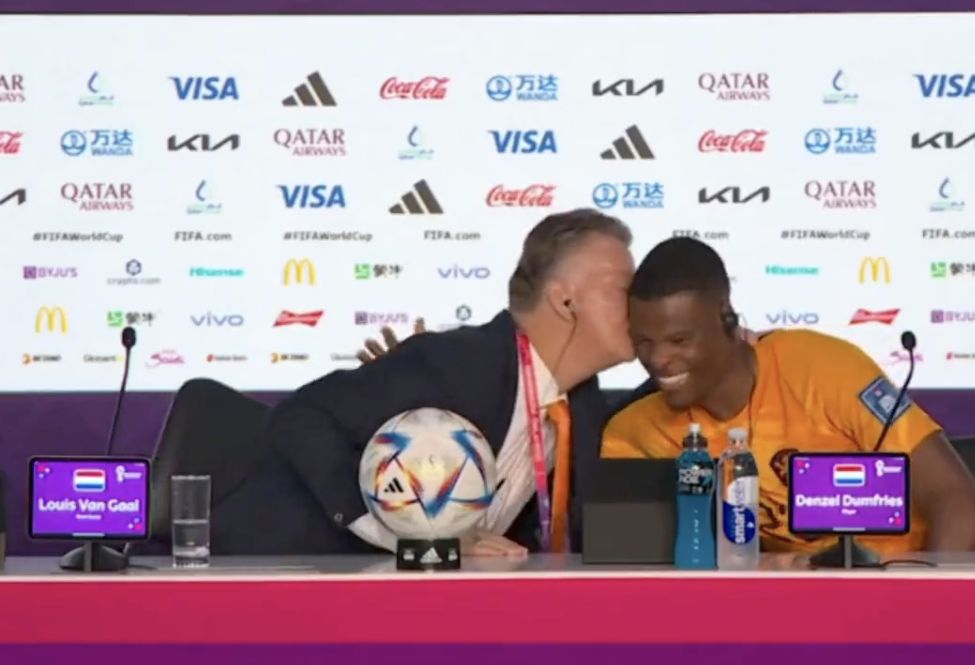 With this result, the Dutch will now face the winner of the match between Australia and Argentina on December 9th.
That match is currently taking place, with Argentina leading 1-0 at halftime through a Lionel Messi goal.