Logan Paul has responded to Hasbulla after the social media sensation called him out for a fight over one of his highly valuable NFTs.
Hasbulla has shot to fame after content relating to the fight game went viral on social media. It is not uncommon to find ourselves mentioning him in the same sentence as some of the most renowned fighters on the planet, oftentimes for the most bizarre reasons.
Logan Paul doesn't quite fit into that superstar boxer bracket, but he did last eight rounds in the ring with one of the pound-for-pound greats Floyd Mayweather, so perhaps we ought to give him a little credit.
Hasbulla can't have been all too impressed with what he saw from Paul in that bout, with the one-metre tall teenager having called out the muscular YouTuber for a fight over an NFT – which is essentially a piece of digital art worth hundreds of thousands of pounds.
Hey @LoganPaul, I challenge you a fight for your NFT 👊🏼🎯 pic.twitter.com/vfWD0aWl6D

— CryptoHasbulla NFT (@Hasbulla_NFT) January 15, 2022
MORE: Hasbulla calls out Logan Paul for fight over multi-hundred thousand dollar NFT
It remains to be seen whether Paul would be willing to fight Hasbulla, or whether any commission would be silly enough to give it the green light, but he has intensified their feud by taking the mick out of him via Instagram.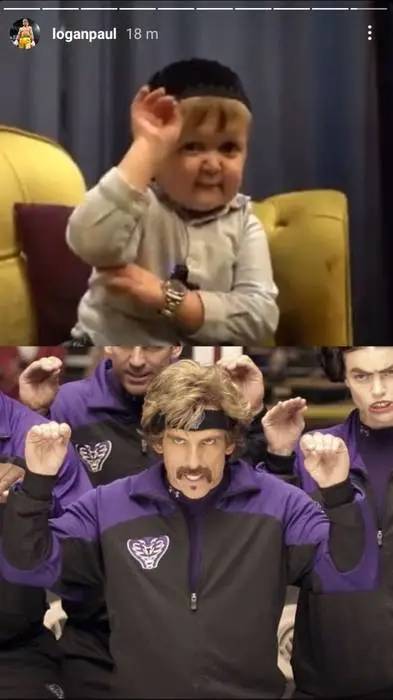 Honestly, nothing surprises us in boxing nowadays. We wouldn't entirely rule out the possibility of these two getting it on at some point in the not so distant future…