Barcelona legend Lionel Messi has insisted that he won't make any decision about his future at the club until the summer.
In an interview with La Sexta's Jordi Evole, Barcelona hero Lionel Messi revealed that he will not make a decision based on his future at Barcelona until the summer time.
The 33 year-old is out of contract in June and is free to negotiate with other clubs from January 1st but the Argentina international says he will not make any decision about his future until the summer.
In the interview Messi spoke openly about his dream to play in the United States and his rocky relationship with former club President Josep Maria Bartomeu.
"I had been telling [Bartomeu] for six months that I wanted to leave and asking for his help and he just said 'no, no, no. So, I sent the burofax as a last resort to show I was serious, to make it official." said Messi.
"I'm eternally grateful to the club for everything but it felt like a cycle had ended and I needed a change. I knew this would be a transition year and I want to fight for the Champions League and league titles.
"The president didn't want to let me go and then he started to leak things to make me look like the bad guy. Then everything that happened happened, but I am still calm that I did what was right at that moment."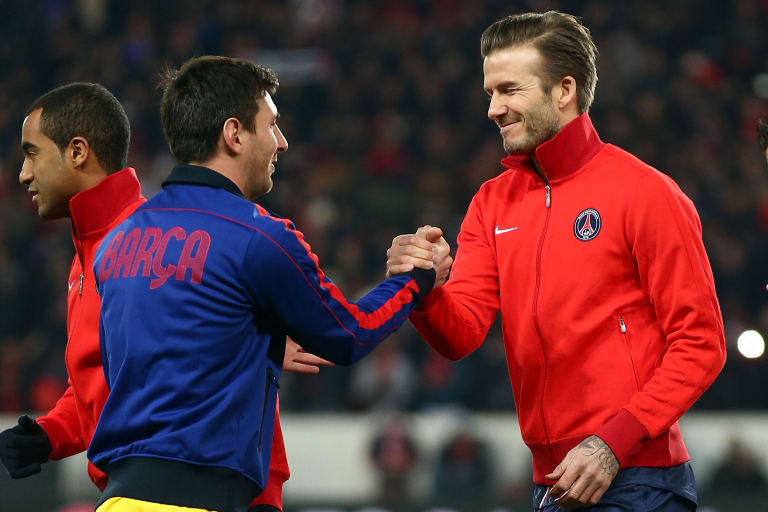 During the interview Messi also spoke of his desire to play in the United States one day saying: "I would like to play in the United States and experience life and the league there, but ultimately come back to Barcelona in some capacity. Right now the most important thing is to focus on the team and finish the season well, to focus on trying to win trophies and not get distracted by other things."
The 33 year-old looked all set to pack his bags at the end of last season but was convinced to stay due to an ongoing legal dispute with Barcelona over his release clause.
Messi was of the belief his clause had expired but the Catalan club claimed it was still valid and any club wanting to sign him would have to pay the €700m fee.
The six time ballon d'Or winner has been strongly linked with a move to Manchester City with reports circulating that he'd only be interested in a move to England if Sergio Aguero and Pep Guardiola remain at the club.