Mercedes driver Lewis Hamilton has received online abuse of a racial nature after his collision with Max Verstappen ended his British GP on the first lap, reports Sky Sports.
Hamilton became an eight-time British GP winner by overcoming a 10 second penalty to secure victory at Silverstone.
The race was shrouded in controversy after Hamilton was involved in a first-lap collision with title rival Max Verstappen.
Who was to blame for the incident is entirely subjective, but there are those who feel as though Hamilton ought to be held suitably responsible for Verstappen's car being left looking like this…
MORE: (Video) Watch Lewis Hamilton's collision with Max Verstappen that has got everyone in F1 talking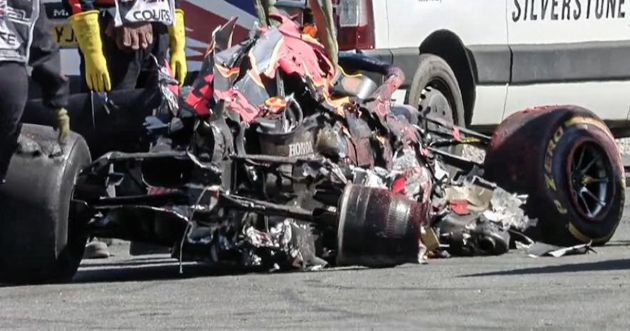 While people are well within their rights to think that, unfortunately it has once again been proven that some are unable to be critical of black sportsmen without using racism as ammunition.
As is reported by Sky Sports, Hamilton was targeted with monkey emojis and slurs of a racial nature in wake of the win.
Hamilton has been a powerful voice in the fight against racism in sport and society as a whole. Reports of this kind make it feel as though we're back to square one.
As with every case of racism, we can only hope that those responsible are identified and held responsible. Social media platforms also need to take more responsibility to ensure this kind of abuse is not facilitated.