Lewis Hamilton has reassured Chelsea fans over his Arsenal past as he attempts to become a new part-owner of the European champions.
News broke earlier in the week that Hamilton, alongside tennis legend Serena Williams, had joined Sir Martin Broughton's consortium which is bidding to be the new owners of Chelsea after Roman Abramovich listed the club for sale.
Hamilton, who races in Formula One for a living, has previously expressed an interest in the game of football, but only by revealing that he supports Arsenal. He's previously been pictured donning the Gunners' colours.
With Hamilton having been quizzed on his Arsenal past and the potential stumbling block it could prove to be as he attempts to become part-owner of Chelsea, he has poured cold water on the suggestion that it could prove problematic.
He's quoted by talkSPORT saying, "I remember at five, six years old I became a supporter of Arsenal, but my uncle Terry is a big Blues fan and I've been to so many games with him to watch Arsenal and Chelsea play."
Get the funniest stories in sport in 3 minutes with The Upshot, a weekly newsletter spilling gossip, drama and controversy from the world of sport.
It's free, sign up here.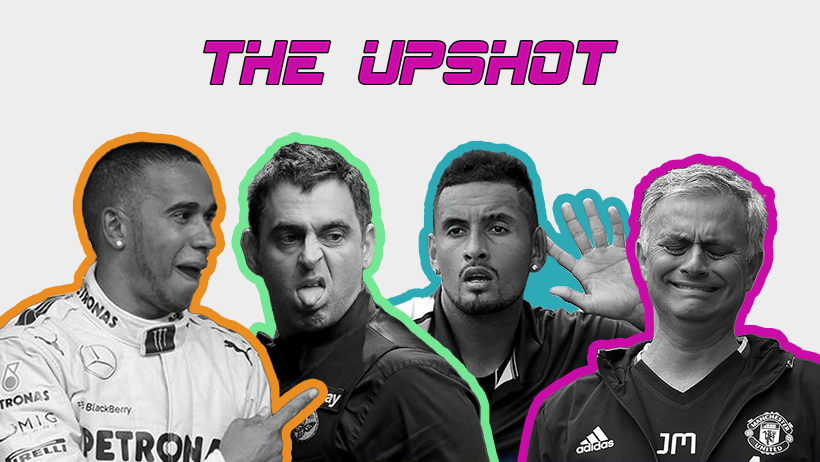 "And with me, I'm a sporting fan, it [football] is the biggest sport in the world, and Chelsea is one of the biggest club in the world and most successful."
"And when I heard about this opportunity, I was like 'wow'. This is one of the greatest opportunities to be apart of something so great."
If Hamilton knows anything about football, he ought to recognise that with Chelsea fans having seen him wearing an Arsenal shirt, there is no going back. Very few are going to be on board with this idea, unfortunately…