BenchWarmers columnist Dave Carlisle writes that, even as a Lewis Hamilton fan, he will not remember him as the greatest Formula 1 driver of all-time if he retires now.
Lewis Hamilton, Michael Schumacher, Ayrton Senna; all three drivers have their respective claims to the Formula 1 throne.
For the purpose of the argument, let's consider that it's a straight shootout between Hamilton and Schumacher, the two racing drivers with the most amount of world titles under their belt, seven.
Hamilton boasts the records for most pole positions, most Formula 1 race wins, most podium finishes and more. It's an impressive C.V, which along with his number of championship wins, strengthens his argument.
However, when considering the greatest competitor in any sport, we can't just look at accomplishments or statistics, actions at pivotal points of adversity in their careers have to be brought into consideration.
Abu Dhabi controversy
Lewis Hamilton endured setback after setback throughout the 2021 Formula 1 World Championship. Red Bull's Max Verstappen threatened to run away with the Driver's Championship as a result.
However, after three consecutive race wins in Sao Paolo (where he came from tenth on the grid to win), Qatar and Saudi Arabia, Hamilton ensured he'd be heading into the final race of the season level on points with his rival.
On the balance of the Abu Dhabi Grand Prix, Hamilton deserved to make it four victories on the bounce and a record-breaking eighth world championship. However, Race Director Michael Masi had other ideas.
After Williams driver Nicholas Latifi crashed out on lap 53, there appeared to be a good chance that the race would end under the safety car and Hamilton, who had an 11-second advantage prior to the crash, would finish in 1st.
The alternative, with the FIA having stated that lapped drivers would not be allowed to overtake the safety car, would see Hamilton win even if the race did restart. Verstappen would have very little time to battle through traffic and overtake the race leader.
Nobody could have foreseen what would actually occur, with Masi tweaking the rules to allow cherry-picked drivers to overtake the safety car and set up a final lap shootout between Hamilton and Verstappen.
Previous information issued by the FIA steered Mercedes into the decision not to pit and instead maintain track position. It proved to be a terminal error, with Verstappen, on his newer, softer tyres, breezing past Hamilton and winning the race.
Verstappen had his first world title served to him on a silver platter, which left Hamilton, Toto Wolff and Mercedes fans around the world in a state of fury and disbelief.
Mercedes launched an appeal against the race result, but with it essentially being FIA making their own homework, they were not found to have committed any wrongdoing and Verstappen's victory was upheld.
Lewis Hamilton reaction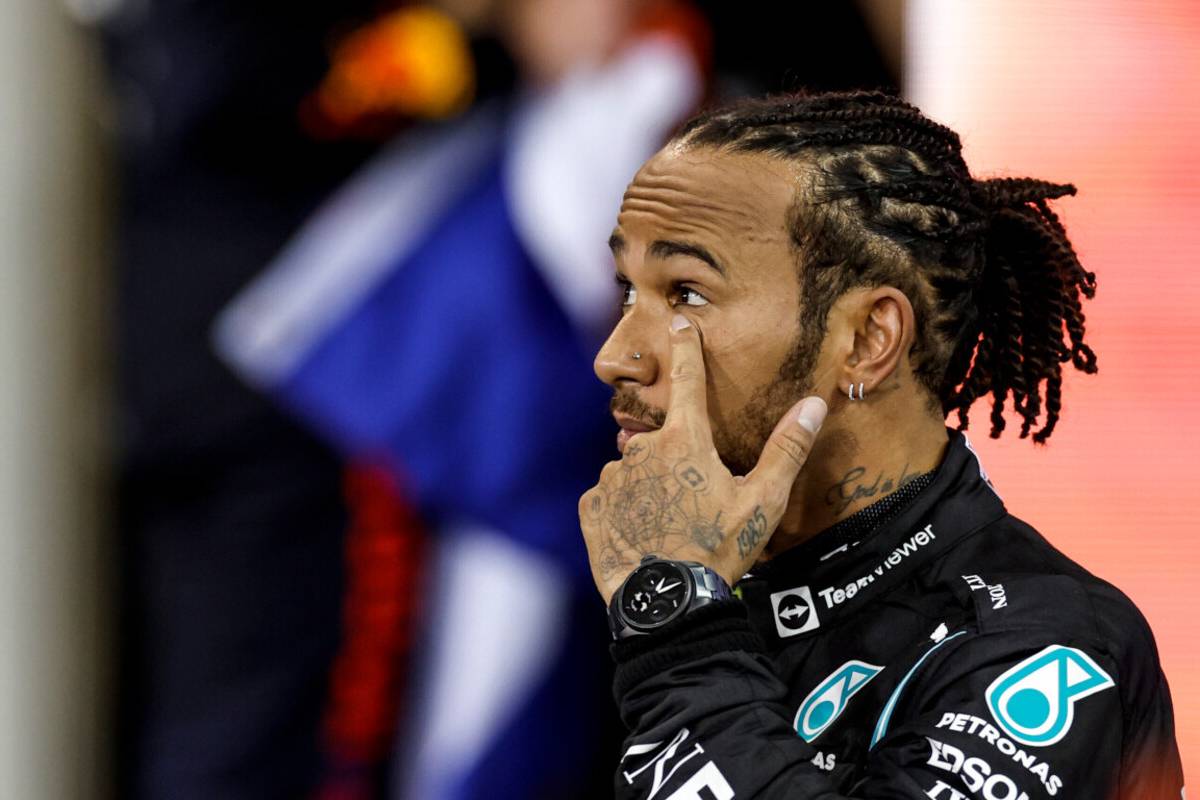 As was reported by Sky Sports last month, Toto Wolff stopped short of guaranteeing that Hamilton would return to Formula 1 after being left "disillusioned" by the scenes which unfolded in Abu Dhabi.
We are also yet to hear anything definitive from the driver himself since that dreadful day in Abu Dhabi, which has only intensified speculation that his days in Formula 1 could be over.
Hamilton was robbed of the world championship record by Masi and the FIA, so you could understand if he decided to wash his hands with the sport and retire to enjoy his extraordinary riches.
However, even as a long-time follower and huge admirer of Hamilton, it would be difficult to place him above Schumacher, Senna, perhaps even Juan Manuel Fangio, were he to call it quits now.
Hamilton has an opportunity to bounce back from one of the biggest robberies the sport has ever seen by winning his eighth Formula One World Championship in 2022.
To come back from the brink, putting the immense disappointment behind him and using it as fuel to spur him on to victory, would strengthen his case to be the number one racing driver of all-time.
Throwing in the towel and allowing the pain of defeat to spell the end of his career would forever be held against him, rightly or wrongly.
There will be those who argue that Hamilton has nothing left to prove, and he doesn't, irrespective of the decision he makes he will go down as one of the finest in history.
He is, though, on the very verge of cementing that number one spot by winning number eight, and to do it on the back of what he went through in Abu Dhabi would be all the more impressive.
So Lewis, I implore you, do not allow the fraudulence of the FIA to prevent you from achieving what fate has promised. Return in 2022 stronger and more motivated than ever and win your eighth world title.