Robert Lewandowski is reportedly hoping to secure a move away from Bayern Munich – but the German giants will not make things easy.
Lewandowski is the best striker on the planet, and has been for several years. The Pole has not scored less than 40 goals in all competitions since 2014/15, where he netted a measly 25.
Were it not for the cancellation of the Ballon D'Or in the midst of the COVID-19 pandemic, the veteran striker will surely have won it on the back of a stunning campaign with Bayern Munich.
Bayern are perfectly tailored for Lewandowski, with the soon-to-be 33-year-old averaging considerably more than a goal a game over the past two years, which is quite frankly ridiculous.
Still, he doesn't appear entirely content, with Sky Sports reporting that Lewandowski wants to move away from the Allianz Arena in order to expire a new challenge outside of Germany.
The report notes that Bayern are ready to demand in excess of £100M for him in order to prevent his exit, with Lewandowski unlikely to kick up a fuss and put his relationship with the club on the line.
MORE: Good news for Manchester United: Forward looking set to return from injury ahead of time
BenchWarmers' view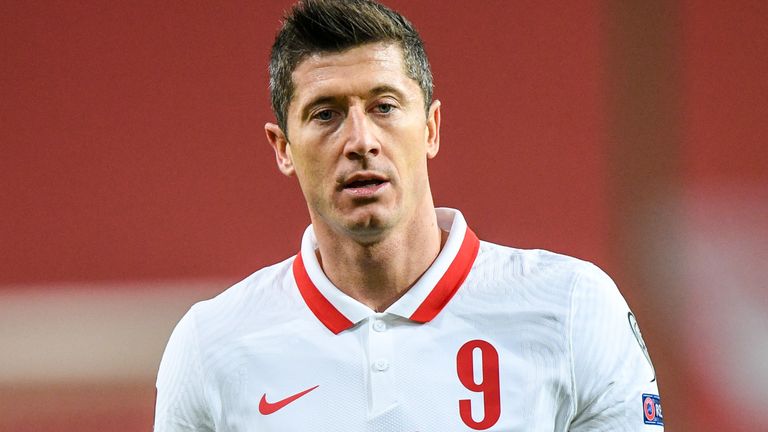 While, all things considered, it's unlikely Lewandowski will be getting his move away from Bayern any time soon, we still think it worth considering where he could end up if he does.
Chelsea have an excellent relationship with the player's agent, Pini Zahavi, but the arrival of Romelu Lukaku from Inter Milan essentially rule the Blues out of the running.
Manchester City are in dire need of a new striker and would be an obvious destination if they are unsuccessful in their efforts to sign Harry Kane from Tottenham.
Other potential destinations include Real Madrid, a club Lewandowski has been thought to be keen to play for, as well as the usual suspects, PSG, Juventus, etc.
We'll have to wait and see if this develops any further,