Kylian Mbappe has complained about Olivier Giroud making their feud public – all while holding a press conference, report Sky Sports.
As is mentioned in the report, Giroud took issue with the lack of service provided by his teammates, particularly Mbappe, during France's 3-0 victory over Bulgaria, during which the Chelsea striker scored a brace.
In the build-up to a major international tournament, with France having a seriously tricky group to navigate, in-house issues are the last thing that Didier Deschamps will have been wanting to deal with.
However, deal with them he must, and Mbappe doesn't appear to have any intention of letting things lie. Instead, he's spoken about the situation publicly, all while complaining about Giroud making the issue public in the first place.
READ MORE: Mesut Ozil singles out England star for praise after Croatia triumph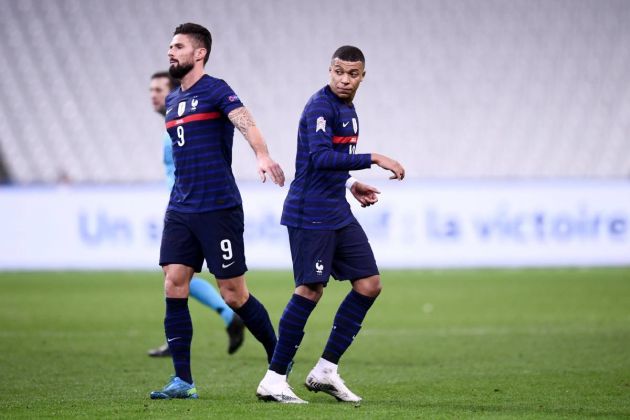 Mbappe is quoted by Sky Sports saying:
"It's not what he said. Frankly, what he said doesn't bother me. I'm a striker and it's an opinion. He is expressing an opinion when he speaks. It doesn't bother me."
"I'm a striker and I've had this feeling 365 times in a game and I will have it again, when you feel you're not getting the service [of the ball]. It's more about making it public."