KSI is officially returning to the boxing scene to take on American YouTuber Alex Wassabi, live on DAZN.
KSI has not stepped into the boxing ring since November of 2019, when he defeated fellow social media sensation Logan Paul via split decision, putting an end to their several-year-long bitter dispute.
The pair are now business partners, having released the PRIME energy drink that has recently launched in the U.K following its success in the U.S. KSI has focused on other endeavours in recent years, putting boxing to one side.
The expectation has always been that he would return eventually, however, not least because he and Logan's brother, Jake Paul, have been locked in an online war of words over the past few years.
Jake has progressed considerably in his own boxing career during KSI's time out of the ring, beating former UFC stars Ben Askren and Tyron Woodley, both via KO, and accepting a fight with professional boxer Tommy Fury.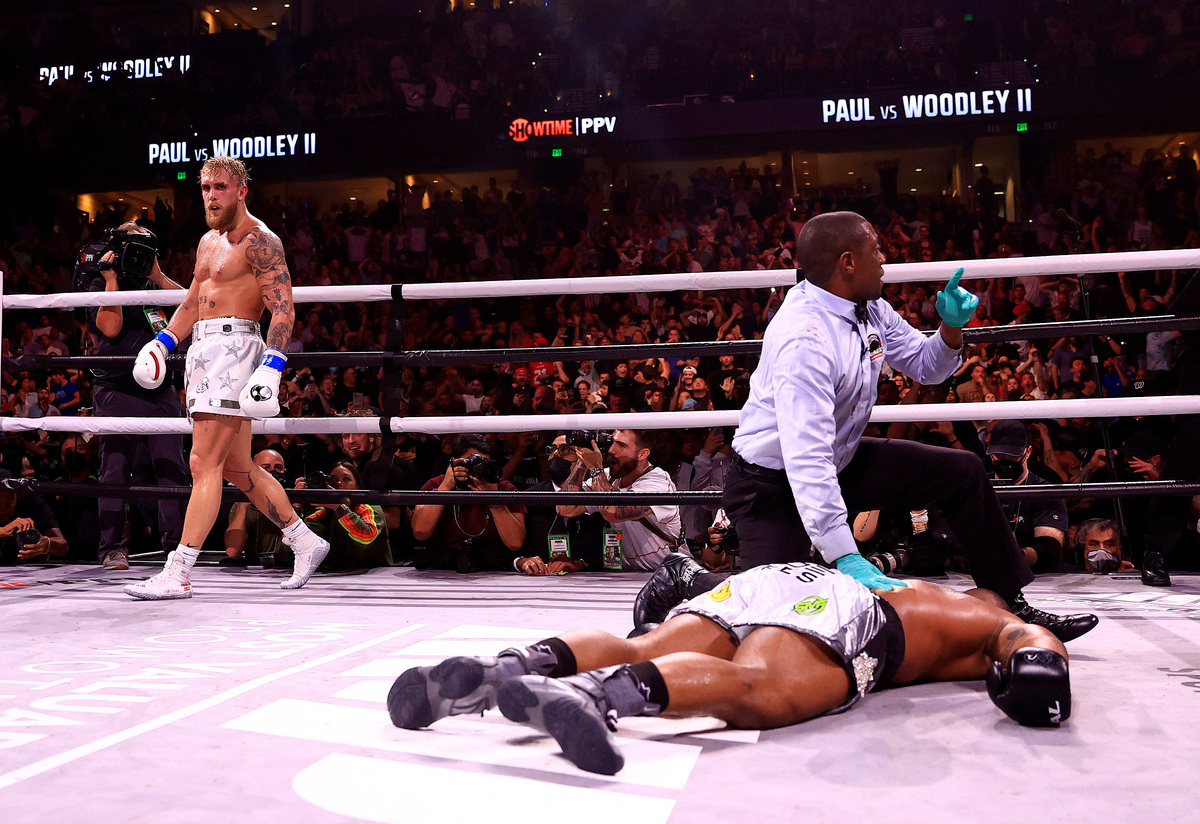 If KSI is to continue on his collision course with Jake Paul, he needs to get back in the ring, shed himself of the rust and prove that he has the necessary quality to go toe-to-toe with the 5-0 fighter.
He will begin to do all of the aforementioned on August 27th of this year, when he will be taking on Alex Wassabi, another American YouTuber, at the O2 Arena in London.
I can't wait to repeatedly punch the man I've had beef with for years, the man I've laughed at for years, the man that beat my brother, the man that has signed his death wish as soon as we enter the ring.

I'm a different animal & you will realise that fact on August 27th. pic.twitter.com/O0lwQIHExG

— ksi (@KSI) July 1, 2022
Wassabi previously defeated KSI's brother Deji, who will also be fighting on the card, and it appears as though the 'Sidemen' superstar will be looking to avenge that defeat when the pair meet next month.
Considering Wassabi is merely a YouTuber with just one notable fight under his belt, KSI will need a statement performance if he is to prove to the world he can pose any sort of problem to Jake Paul.
KSI recorded a commanding victory over compatriot Joe Weller when he made his maiden boxing outing. In neither of his fights with Logan Paul did he display any considerable boxing technical ability.
Instead, KSI focused on output and had the stamina to maintain that pressure. It was loose, it was ugly, but ultimately he secured a win over Logan Paul and that's what history will remember.
If he is to take it to the next level in the sport, though, he is going to have to be neater and far more refined than we have seen previously. Jake Paul has showcased his skills, now it's KSI up to bat.