Belgium talisman Kevin De Bruyne is still not training with the squad as they prepare for Euro 2020, report local outlet HLN.
De Bruyne, who won the PFA Player of The Year award as a result of his superb performances for Manchester City last term, was taken off injured during the Champions League final after a hefty collision with Chelsea's Antonio Rudiger.
The 29-year-old took to Twitter in wake of the game to reveal that he had suffered two bone fractures, which put his participation in the Euro 2020 tournament in some doubt.
Hi guys just got back from the hospital. My diagnosis is Acute nose bone fracture and left orbital fracture. I feel okay now. Still disappointed about yesterday obviously but we will be back

— Kevin De Bruyne (@DeBruyneKev) May 30, 2021
READ MORE: BenchWarmers Euro 2020 XI: Our dream one-per-nation picks from 24 competing countries
While De Bruyne has now joined up with the Belgian Red Devils ahead of what they hope will be a triumphant Euro 2020 campaign, HLN report that he is yet to partake in training with the squad.
Belgium face Russia in their Euro 2020 group opener on Saturday night, with HLN reporting that De Bruyne is not being counted on by Roberto Martinez to feature in that game.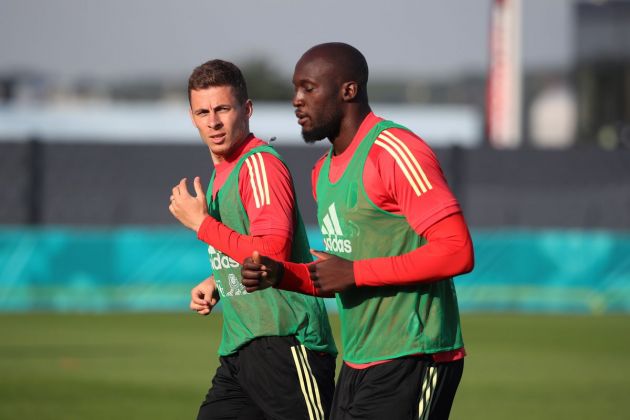 Of course, with De Bruyne joining the squad, you'd expect him to feature at some point in time, but it remains to be seen when and how long it will take him to get up to speed when he finally does join training.
Belgium could be forced to do it without their most influential player, at least for now.
Which Gunners star has claimed he could 'kiss Arsenal goodbye' in a bombshell interview? Find out here.