Eddie Hearn has provided insight into when and where Anthony Joshua vs Oleksandr Usyk II could take place.
AJ, having invoked the rematch clause in his initial fight contract with Usyk, will be itching to get back into the ring with the Ukrainian and begin working towards getting his belts back.
The Briton was outclassed by Usyk as he naively attempted to out-box one of the world's most technical fighters. He failed to capitalise on his height, weight and reach advantages.
Joshua and his team (whoever that may be come the start of camp) will be looking to right the wrongs ahead of the bout, which is likely to take place in the spring, according to Eddie Hearn.
Hearn is quoted by talkSPORT saying, "I think [the rematch] will be realistically end of March, early April."
"Both guys are probably resting, although AJ will be doing a bit more preparation because he wants to get it right."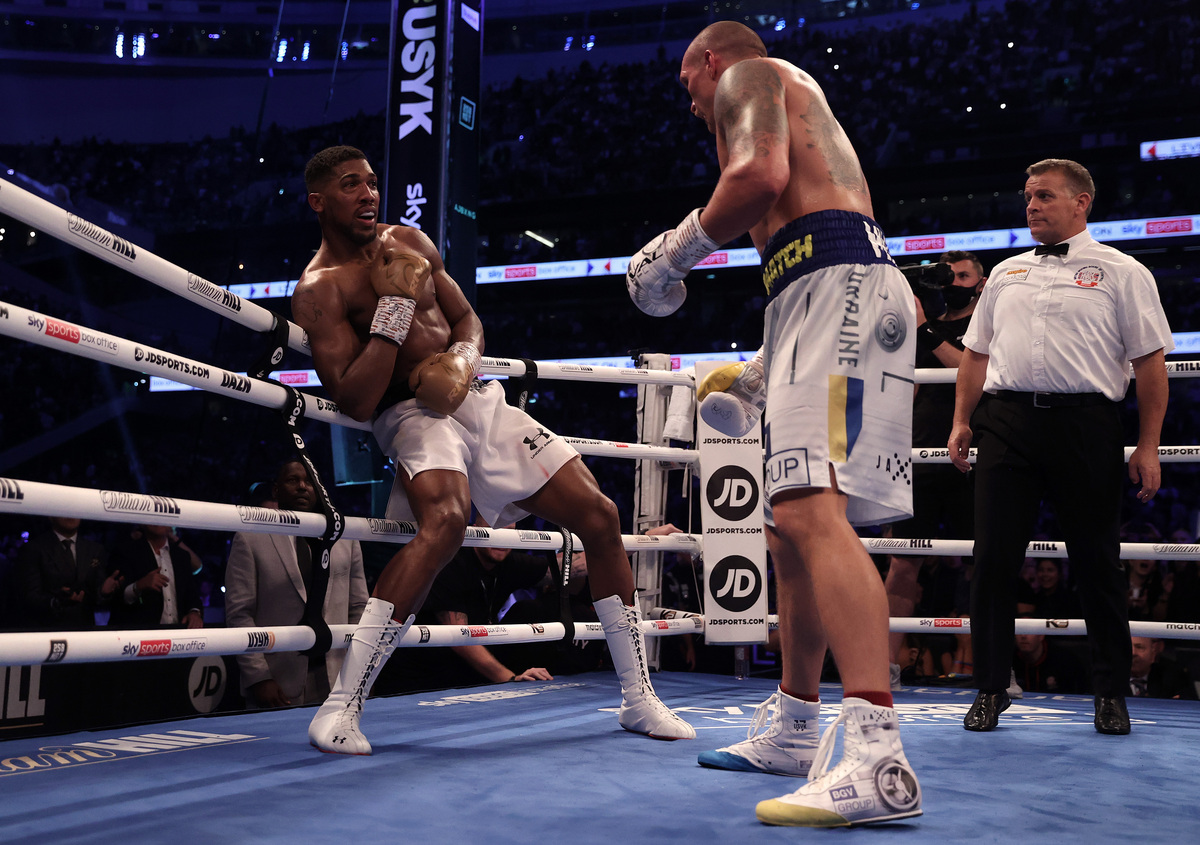 MORE: (Video) Mike Tyson sends warning to Logan Paul with ELECTRIC training montage
"There was a well-documented trip to America, just to look really, look, learn and see. I think he will go back out there towards the end of the year."
"We will start talking to Team Usyk over the next couple of weeks and pin down the venue."
We would, of course, prefer to see this fight take place on UK soil, with it being the biggest fight of Anthony Joshua's career so far.
Joshua has been the face of British boxing for several years. This is his defining moment. He deserves to have a UK crowd behind him as he fights for his life in the ring.